Course Prices
Instalments (UK / NI Only)
£375.00 in 4 instalments at £93.75 each
Photography Online Art Course
Tutored by Rona Cox

The Photography Course is a Diploma Course.
The expected duration of this course is approximately 1 year although the college allows students up to two years to complete their studies. This course is suitable for all students.
Learn to take fantastic, creative photographs good enough to grace any album or wall. Through a series of lessons, exercises and enjoyable assignments, gain the knowledge and skills to turn your digital camera into a useful tool and not just an automatic recording device!
This diploma course will guide you (with the aid of two-way communication with your personal tutor) through the theory of photography and the practicalities of your camera on to how to compose a good photograph even before you place the camera to your eye. Learn how to decide which equipment you need for a particular shot, how to choose the correct angle of view and what settings to use on your camera for the best results.
The course material is broken down into four sections covering the camera and photographic theory; photography outdoors, including landscape and composition; photography indoors using artificial light, flash and studio portraiture; and the final section shows you how to further develop your work, possibly even for profit. Each section requires you to produce set pieces of work and return them for marking, culminating in the final portfolio where you select a theme from a range of options and use your skills and creativity to produce work in your own style. These assignments will be marked and ultimately result in a diploma for those students reaching the required standard.
This written course is designed for the novice photographer, but will be eminently suitable for the photographer with some experience and will also help hone the skills for those photographers thinking of becoming professional. Students with DSLR cameras will gain most from the course, but photographers with bridge and good compacts will still be able to use the material to develop their knowledge.
Essential equipment for the course will be a digital camera with at least a 10 megapixel sensor, with a lens (ideally a zoom), memory cards and batteries. Other equipment, that is a nicety rather than a necessity, would be additional lenses, a flash gun, a tripod and a computer with internal or external card reader. Picture manipulation software would also be an advantage.
The camera is only the means by which the scene chosen or presented to the photographer is recorded – how you use this technical tool is up to you. This diploma course will help you move away from the automatic settings of your camera to the more advanced areas and help you enjoy the only subject where art and science work hand in hand!

Students are able to upload their artwork to the 'The Art Room' on our website. Each student is given a unique username and password on enrolment for their own private section in The Art Room.
Students can upload their artwork for the tutor to collect and critique. The tutor will then upload feedback for the student to download. If you do not have facilities to upload your artwork, you can mail your artwork to the tutors centre and receive your artwork back with your critique. It is essential you label all packages/artwork with your student number.

All our courses are written to be complete in themselves. However we realise that students may appreciate being able to get clarification about various things as they work through their programme as well wanting reassurance that they are putting techniques into practice effectively. The tutors provide the technical support to deal with relevant queries.
Most courses have their own dedicated Tutor. The tutor keeps the course up to date and relevant to today's students. They are available to the individual student for advice and encouragement. Each course has regular exercises and assignments that are constructed in such a way as to give the student the opportunity to practice the techniques learnt on the course and to test themselves as they go along. The student is encouraged to submit the assignment work to the college for the tutor to critique.
The student's work will be returned together with the tutor's personal critique. On many courses the assignment work may be suitable for inclusion in a student's Portfolio of Work that could be very useful later. The college will use the assignments submitted as the basis for any award of a letter, certificate or diploma.

Media: Equipment used
Subject: Areas covered
Techniques: Skills developed

Digital camera
Zoom, prime and macro lenses
Flashgun and studio lighting
Tripod
Computer and manipulation software

Camera components
Landscape
Portraiture
Flash & lighting
Studio
Close up
Selling your work

Control of the camera and settings
Selection of lens
Composition
Understanding colour and light
Flash balance
Studio setup
Lighting techniques
Photo manipulation
Display
Click the download button below to view a pdf sample course page which will open in a new tab. Alternatively right click and save the file. Please be patient for it to load.
Below are a few images from the course.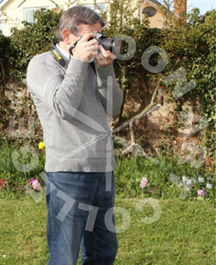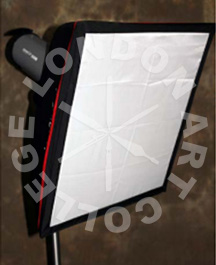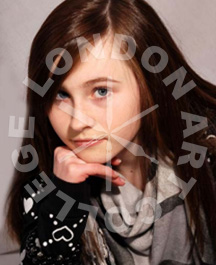 I have enjoyed the course, learnt a lot and had very useful comments and feedback from Rona. Can you please thank her very much and tell her I can see what she means with her couple of modifications.
The course was well structured, gradually expanding my knowledge and skills. The course materials were good, packed with information and illustrated with lots of helpful examples. I found the assignments really good for pushing me to apply what I learnt and the tutor feedback was really constructive.
Rona is an amazing teacher, both her written material (difficult things explained with elegant simplicity) and her feedback were great guidance and helped me find me a new voice in photography. I am ever so grateful both for your school and Rona to helping me find my courage and turn a hobby into a serious art form.
This was an amazing journey and the course has been great!!! Rona is an amazing tutor, with constrictive feedback and a real sharing of her expertise and professional opinion. Her encouragement and the ethos of the course has taught me to look at my work with a critical eye and indeed developed my skills, confidence and knowledge to switch my camera to manual instead of relying on the software of preset programmes. Thank you so much Rona!!!