Ida Mitrani
(BA Hons. Fine Art, Dip. Botanical Art/Illustration UK, Dip. History European Painting, Dip.Animation)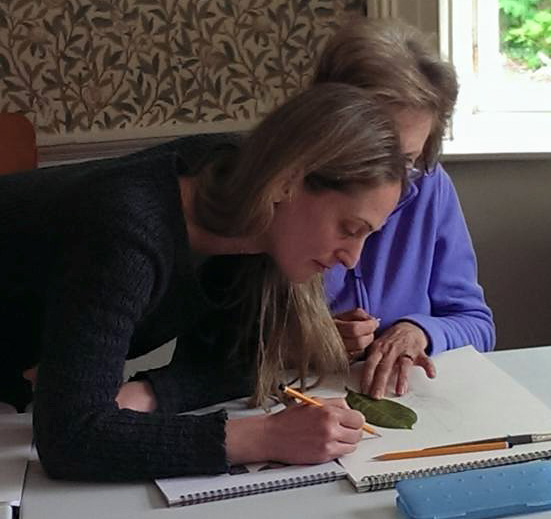 Ida Mitrani is a Turkish born French artist living in Ireland since 1997. Her artwork is about the accuracy and idealisation of chosen specimens. She tries to develop a poetic vision of the world while giving existence to the unobserved. By singling out a plant, the artist aims to depict every element that constitutes it, to bring that awareness to the public in order to focus a lens on the beauty in Nature. The universal beauty that link us all together.
Mitrani has recently been commissioned by Dublin City Council to design 3 maps illustrating the various communities of Dublin historic central area. The maps are now part of the National Library of Ireland's archives.
She exhibits widely.
Along with her artistic practice, Mitrani has been intensively teaching Art and Botanical Illustration over the past 12 years and in various colleges, museums and art centres. She has set up the first intensive Botanical course in Ireland in the Institute of Art and Design and Technology in DunLaoghaire, Dublin.
Being a full member of the Irish Society of Botanical Artists, Mitrani is currently part of a worldwide Botanical Art project. The exhibition took place in May 2018.
If you would like to view Ida's website you can visit it at - www.idamitrani.org