Polly O' Leary SBA Fellow, Dip SBA (dist)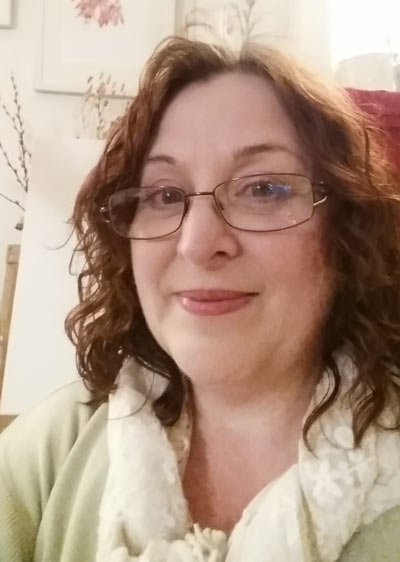 Polly is an experienced botanical painter who has been exhibiting her work widely for many years. Having obtained a distinction in the Society of Botanical Artists Distance Learning Diploma Course, Polly has since exhibited regularly with the SBA, achieving Highly Commended for the Joyce Cuming Award in 2015 and awarded Certificate of Botanical Merit and elected full member of the SBA in 2016.
In 2018 her work was included in Tulipa - Tulipae, at Madrid Botanical Gardens, and also in the exhibition 'In Ruskin's Footsteps' at the Peter Scott Gallery, Lancaster, part of the Botanical Art World Wide Exhibition 2018.
Polly's illustrations have graced the pages of The English Garden Magazine, the cover of the De Jager Catalogue and in 2014 her Step-by-Step article on the painting of Phragmipedium Bel Royal was published in the Orchid Society of Great Britain Journal.
Her Paintings have been examined and passed by the RHS Picture Panel and she is currently planning and working towards the exhibition of a body of work with the RHS
Polly enjoys helping her students develop their skills in this wonderfully precise and detailed area of art
More of Polly's work can be seen on her website
http://www.pollyoleary.co.uk
Blog
https://blog.pollyoleary.co.uk
And Facebook Page
https://www.facebook.com/pollyolearyart/