Course Prices
Instalments UK & International
£395.00 in 4 instalments at £98.75 each
International students will not be supplied with a paper copy
Botanical Coloured Pencil Online Art Course
Tutored by Gráinne Murphy

Coloured pencils used dry are a fantastic way of bringing life to paintings of our flora anywhere in the world. The colours in nature are amazing. Learn how to look and see the plants that surround you, observe their intricate detail and convey the beauty of what you see onto paper. Do this at your own pace and without pressure and with the valuable support of your own tutor giving feedback on your coursework.

This London Art College course is a comprehensive written course with detailed tuition all the way through. It gives you the opportunity to read, learn, practice and get feedback at the stage you find yourself. This is for all levels of experience from complete beginners to experienced artists.
You will learn about the basic anatomy of plants, what to look for in your subject, how to set it up, look after it and sketch it onto paper. Step by step tuition will introduce you to the intricacies of light and shade and then colour.
There are different ways of using coloured pencil in art and this course will show you how to lay the colours in a way that allows you to subtly distinguish between dainty petals and more solid objects such as fruit.
Botanical Art is about detail and how to use your chosen medium to the best advantage. You will learn how to use your coloured pencils appropriately for this art form, how to find the right colours and how to optically mix them to get the colour you want.
Finally, there is a section about using pen and ink in combination with your coloured pencils showing just how versatile coloured pencils are. This course shares material with the Botanical Painting course which does not refer to the medium the course is taught in.
If you are interested in Botanical Art and using traditional coloured pencils, this is for you.
The courses generally takes about 1 year to complete although we give up to 2 years, so there is no time pressure.
The course requires previous drawing experience, but not experience of Botanical Illustration.
All our courses are written to be your comprehensive guide into each of their subject matters. We understand that students appreciate clarification about various aspects of their work from a course tutor, whom provide reassurance that techniques are put into practice effectively.
Each courses has its own dedicated Tutor. The tutor keeps the course up to date and relevant to today's students. They are available to the individual student for advice and encouragement. Each course has regular exercises and assignments that are constructed in such a way as to give the student the opportunity to practice the techniques learnt on the course and to test themselves as they go along. Students are encouraged to submit the assignment work to the college for the tutor to critique.
Coursework can be submitted online, as digital photographs, in your individual art room account and the tutor will upload their critique for you to download and retain forever. On many courses the assignment work may be suitable for inclusion in a student's Portfolio of Work that could be very useful later. The college will use the assignments submitted as the basis for the award of your diploma.
On successful completion of this course you will have studied new skills and gained knowledge for your own enjoyment and development.


Media: Equipment used
Subject: Areas covered
Techniques: Skills developed

Perspective
Keeping a Sketchbook
History
Basic Botany
Design
Colour
Reference Material

Measuring
Line Drawing
Tonal Drawing
Using Coloured Pencils
Coloured Pencil Techniques
Optical Colour Mixing
Pen & Ink
Students are able to upload their artwork to the 'The Art Room' on our website. Each student is given a unique username and password on enrolment for their own private area in The Art Room.
Students can upload their artwork for the tutor to collect and critique. The tutor will then upload feedback for the student to download. If you do not have facilities to upload your artwork, you can mail your artwork to the tutors centre and receive your artwork back with your critique.
It is essential you label all packages/artwork with your student number.

Really enjoyed the course and Ida was a great tutor, also Melanie fantastic with weekly challenges and so friendly! Have enrolled for another course! 10 out of 10!
I have found my tutor, Ida's critiques very useful. She was very thorough in her observations on where I needed help. She has come back to me immediately when I have asked for help.
The course assignments and my tutor's comments helped me greatly improve my botanical illustration work. So much so, I am applying to the Society of Botanical Artists for a place on their distance learning course to develop my skill further.
Amazing course and excellent tutor! Highly recommended.
Good tutor who is skilful in her line of speciality and provides great tips through her vast knowledge. The administration team are very patient and helpful in the tutorial aspect when one has problems and queries.
Below are a few images from the course itself.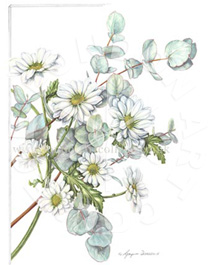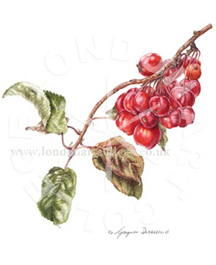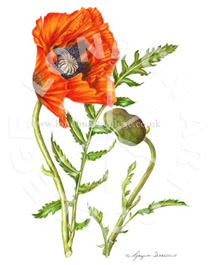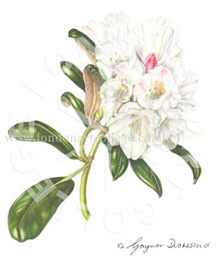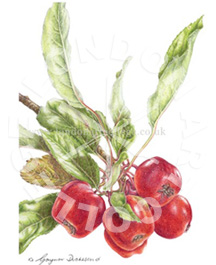 Click the download button below to view a pdf sample course page which will open in a new tab. Alternatively right click and save the file. Please be patient for it to load.