---
Online Art Courses by The London Art College
Welcome to the London Art College - Providing Art Courses Since 1931
---
---
Art courses for all abilities

Students set their own timetable and decide when they are ready to submit work to the College for feedback- you can enrol and start your course whenever you wish. You can study around your work and family commitments at times that suit you. Our art courses can be done either via the post or online - either way we endeavour to make it as simple as possible for you.
All of our art courses are thoughtfully crafted for home study, enabling students to progress at their own pace from the comfort of their homes while still benefiting from tutor feedback on their coursework. We are proud to have students from over 75 different countries worldwide studying with us online, eliminating the need for physical college attendance. We firmly believe that anyone can enhance their painting and drawing skills with the right guidance and practice.
View our full list of Online Art Courses

---
How do our art courses work?
Our courses are carefully constructed learning programmes, comprising of progressive self-study units, with the opportunity to make submissions of coursework to a tutor for critique at various points on the course.
Our courses can be viewed online in full as well as being mailed to you in hardcopy. This means you can have access to the course even when away from home.
Coursework can be submitted to the college online in 'The Art Room' via scans or digital photographs, or alternatively via the mail as postal submissions.
Each student is assigned a personal tutor who will review and critique submissions, providing tailored help and advice to students. Tutors seek to get the best out of their students, as one artist to another.


Students' artwork in progress
---
Would you like your own personal tutor?
Every student is assigned a personal tutor who will will assess and offer constructive feedback on your artwork, delivering customized guidance individual to you. The image below shows just a handful of our wonderful tutors who work with our students to assist them in reaching their artistic aspirations. All of our tutors are accomplished painters and illustrators who are not only actively engaged in their artistic pursuits but also typically possess formal teaching credentials.
We take great care in selecting our team members, ensuring they have a nurturing and supportive approach to their students. We firmly believe that art is a source of enjoyment and something to be cherished.
Whether you've always harboured a desire to explore the world of art or you're an existing artist seeking to hone new skills, allow us to be your guide on your creative journey!
Read about our Personal Art Tutors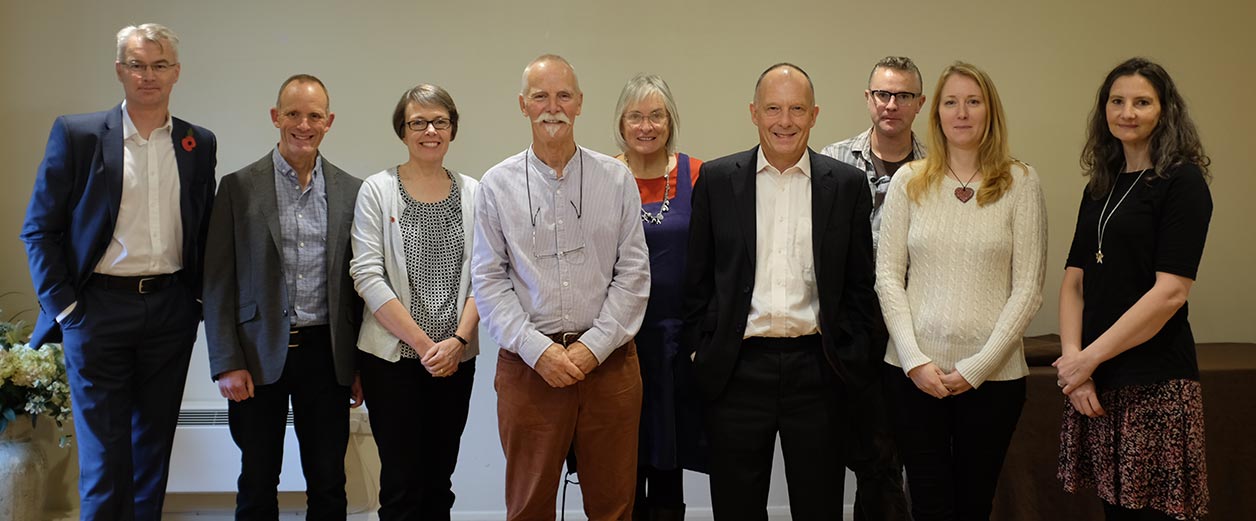 A handful of our talented art tutors who will help and guide you on your art journey
---
Bonus Video Library Content
All students with online access can view our unique and exclusive video library made especially for our students. The technique videos are supplementary to the courses. Tutor Paul Weaver, a well known artist in his own right, teamed up with a film maker to create videos for the college. Our students can access the videos 24/7 to utilise and learn from. Visit our Students' Area to find out what else our students have access to....
---


Read our Student
Success

Stories

If you are looking to purchase a course with us, why not read about some of our previous students. See their work and find out how they got on, in their success stories.

Happy students who have completed their courses
---
The College's Accreditation
The college is inspected and accredited for our provision of distance learning art courses. The College is also a full Member of the Association of Distance Learning Colleges and adheres to ADLC's Code of Ethics.
---
Subscribe to our Blog!
Come and join in the fun on our interactive Blog. We set students new art challenges weekly and showcase their artwork. Our blog posts are compiled into a weekly newsletter once a week which can arrive in your inbox. Simply subscribe on our blog at the top of the page, as shown below.
---



Discounts for Students!
We work with Derwent...
All London Art College students can get great discounts on Derwent's high quality products. As soon as students are enrolled on any of our courses we provide you all of the necessary information needed to purchase art materials at super discounted prices. We all know that art materials can be expensive, so this way you can save some of your hard earned cash - and you are learning, with our guidance, how to use them too.
The Writers Bureau...
Well written stories, articles, books and scripts can enhance your artwork making a package more enticing to any potential editors and publishers. The Writers Bureau provides 14 different courses with tuition from professional writers. Courses include: Creative Writing, Writing for Children, Freelance Journalism, Novel and Short Story Writing and Poetry. London Art College students receive a 10% discount on their courses.

Students can find the discount codes in the 'The Art Room'.
---


Need Help Choosing Your Course? Contact Us
Do you have any questions? Contact us via email or telephone at any time. Order your course online or why not call us to purchase your course and gain professional advise from our course advisors - admin@londonartcollege.co.uk