Course Prices
Instalments UK & International
£375.00 in 4 instalments at £93.75 each
International students will not be supplied with a paper copy
Graphic Design Art Online Course
Tutored by Heather Rooney
The Graphic Design Art Course is a Diploma Course.
The expected duration of this course is approximately 1 year although the college allows students up to two years to complete their studies.This course is suitable for students with previous experience in drawing and painting.
Improve your creative skills and learn new design techniques with the Graphic Design Art Diploma course from London Art College. Whether you are a complete beginner, intermediate or have some experience in art and design, this engaging correspondence course will encourage you to achieve your artistic potential.
The Graphic Design Art Diploma course is a comprised of a fully illustrated course book, along with practical exercises that focus on the fundamental elements of art and design.
The course covers:
A highly detailed guide to basic drawing techniques

Composition and layout skills

An introduction to graphic design, it's history and specialisms including:

Lettering and Typography

Logo Design

Packaging

Cartooning

Poster Design

Book Jacket and CD design

Advertising

Illustration
Students tackle realistic design briefs and are guided through the design process. There is a strong emphasis on generating a broad variety of ideas, before learning how to carefully refine them into successful design solutions. The course focuses on creating ideas using traditional drawing materials (pencil, pen and ink, paint, collage) and you will be encouraged to experiment with a range of media. Students will be guided towards progressing ideas on paper and can submit some finished design work completed on a computer if they wish. The course teaches the artistic side of graphic design and does not teach the use of computer software.
On completion of this Diploma course you will have a portfolio of coursework that demonstrates a wide range of skills and knowledge, which could then be applied to your personal art and design work, or perhaps to apply for further or higher education courses*.
Sign up today to start building your skills and expand your horizons with the Graphic Design Art Diploma course. Click on the link below to get started.
* Please note: Although we award our own London Art College Diploma, successful completion of this course does not carry academic credits. This is a vocational (skills improvement) course. To apply for further or higher education courses please contact your preferred educational institutions to ask for minimum entry requirements.
Work will be sent in at seven points in the course and between 2 and 5 pieces will be requested each time.
Why do students choose Graphic Design Art Course?
Students who study on this course have a variety of aims:
1. To improve drawing ability. The course offers a comprehensive guide to basic drawing techniques complemented by practical exercises.
2. To learn about or improve in specific areas, including composition and layout, techniques with specific media (pen & ink, pencils, paints), and how to generate and develop suitable ideas towards successful design solutions.
3. To learn how to design successfully and be able to apply that knowledge to personal work in the future, including designing using a computer. Students tackle realistic design briefs and are guided through the design process. They will gain experience of creating and developing successful design solutions that can then be applied to their own leaflets, posters, cards, and other personal work.
4. To learn more about different aspects of art and design including drawing, colour, lettering, typography, poster design, book jackets/ CD design, illustration, packaging design, cartooning, advertising and logo design.
5. To create a portfolio of work to apply for further or higher education courses.
6. Please note that although we award our own London Art College Diploma with this course, it does not carry academic credits. This is a vocational (skills improvement ) course.
Students are able to upload their artwork to the 'The Art Room' on our website. Each student is given a unique username and password on enrolment for their own private area in The Art Room.
Students can upload their artwork for the tutor to collect and critique. The tutor will then upload feedback for the student to download. If you do not have facilities to upload your artwork, you can mail your artwork to the tutors centre and receive your artwork back with your critique.
It is essential you label all packages/artwork with your student number.

All our courses are written to be your comprehensive guide into each of their subject matters. We understand that students appreciate clarification about various aspects of their work from a course tutor, whom provide reassurance that techniques are put into practice effectively.
Each courses has its own dedicated Tutor. The tutor keeps the course up to date and relevant to today's students. They are available to the individual student for advice and encouragement. Each course has regular exercises and assignments that are constructed in such a way as to give the student the opportunity to practice the techniques learnt on the course and to test themselves as they go along. Students are encouraged to submit the assignment work to the college for the tutor to critique.
The student's work will be returned together with the tutor's personal critique. On many courses the assignment work may be suitable for inclusion in a student's Portfolio of Work that could be very useful later. The college will use the assignments submitted as the basis for any award of a letter, certificate or diploma.

Media: Equipment used
Subject: Areas covered
Techniques: Skills developed

Use of the following types of media is
dependant upon which study units are selected.
Pencil
Pen & ink
Watercolour
Gouache
Coloured pencils
Collage
Felt pens/markers

History of graphic design
Drawing
Lettering & typography
Communicating ideas
Materials & colours
Printing
Cartooning
Illustration
Packaging
Book jackets / CD's
Posters
Logos
Advertising
Figure drawing
Illustration

Use of media
Basic drawing
Perscpective
Materials
Calligraphy
Click the download button below to view a pdf sample course page which will open in a new tab. Alternatively right click and save the file. Please be patient for it to load.
Below are a few images from the course itself.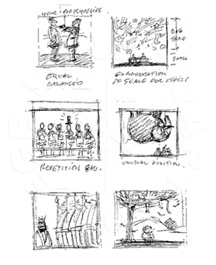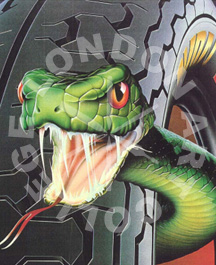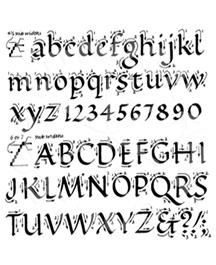 I had a fantastic time communicating with my lecturer. She was knowledgeable, approachable and friendly. I actually feel sad that the course is now over.
My tutor was very helpful and helped me when i needed guidance. I really enjoyed the course and it has helped me progress in my job role.
Now that I have completed my Graphic Design Diploma I need to extend my heartfelt thanks to you for providing such a great learning opportunity for all art enthusiasts and professionals alike, especially for those like me who live in places where such opportunities are not available at all. i must say that this was a wonderful experience, and it really enriched me artistically and spiritually. So thank you for that. You were the most amazing tutor that I ever had the chance to know in my life. You have earnestly worked with me all through the course to make sure that I perceive every aspect of this field of art, as it was all totally new to me. I wholeheartedly appreciate your constant guiding and encouraging. Thank you for everything you have done for me.