Course Prices
Instalments UK & International
£395.00 in 4 instalments at £98.75 each
International students will not be supplied with a paper copy
Pet Portraits Diploma Online Art Course
Tutored by Heather Jolliffe
The Pet Portraits Course is a Diploma Course.
This is an intensive Pet Portraits course in learning how to draw and paint all types of pets and animals, with tutor feedback on your coursework. We open the course with a comprehensive chapter presenting information and advice on various mediums.
We also list the materials you may need in which to complete the Pet Portraits course. It will give you a complete run through of the mediums and lists some of the brands of paints, pencils and paper with information on each that are available to purchase in your local art shops.
We then move on to a dedicated chapter on basic drawing skills in graphite pencil. This ensures that students understand the fundamentals of drawing before delving into the more complicated subjects of drawing and painting animals and pets. This is really important and crucial for students to take their time over this chapter. It will help when working on the trickier subjects of drawing and painting animals.
An introduction is then given to each medium and we illustrate various techniques, plus an example of a pet drawn or painted in that medium. We then deal with animals in detail, looking at specific areas such as eyes, nose, tongues, collars and reins, in a variety of media. We also deal with problematic subjects like black or white dogs, dealing with long and short fur and direction of fur.

This leads to pet portraits composition - adding two or more animals into a painting and creating backgrounds and landscapes behind your pets. This sections also deals with how the use of a computer can help you in the layout and design of your work. The course then provides an in-depth look at how to portray various breeds of dogs, cats and horses in a variety of mediums.

The final section of the pet portraits course focuses on starting up your own pet portraits business, how to sell your work, accepting commissions and how to make your own website, just to name a few. There are many practice exercises throughout the course which we trust you will complete. Once you have worked through each section and are familiar with all of the aspects of learning to portray animals and have completed the practice exercises, the final section gives you a set of four exercises to complete and send to your course artist.
The pet portraits course is suitable for those who have had some experience in drawing, although it does have an essential refresher in drawing at the start of the course. For those of you who are more experienced and work through the drawing part at a faster pace there are some harder, more challenging, exercises to work through.
The course is generally expected to take around 1 year to complete, though the college provides a two-year window for students to finish their studies. This course is well-suited for students who have prior experience in drawing and painting.
Students are able to upload their artwork to the 'The Art Room' on our website. Each student is given a unique username and password on enrolment for their own private area in The Art Room.
Students can upload their artwork for the tutor to collect and critique. The tutor will then upload feedback for the student to download. If you do not have facilities to upload your artwork, you can mail your artwork to the tutors centre and receive your artwork back with your critique.
It is essential you label all packages/artwork with your student number.

All our courses are written to be your comprehensive guide into each of their subject matters. We understand that students appreciate clarification about various aspects of their work from a course tutor, whom provide reassurance that techniques are put into practice effectively.
Each courses has its own dedicated Tutor. The tutor keeps the course up to date and relevant to today's students. They are available to the individual student for advice and encouragement. Each course has regular exercises and assignments that are constructed in such a way as to give the student the opportunity to practice the techniques learnt on the course and to test themselves as they go along. Students are encouraged to submit the assignment work to the college for the tutor to critique.
Coursework can be submitted online, as digital photographs, in your individual art room account and the tutor will upload their critique for you to download and retain forever.
On many courses the assignment work may be suitable for inclusion in a student's Portfolio of Work that could be very useful later. The college will use the assignments submitted as the basis for your award of a diploma.
On successful completion of this course you will have studied new skills and gained knowledge for your own enjoyment and development.


The college does not provide materials with its courses as most students can obtain what they will need locally at lower cost.
Pencils and Paper
For the first section of the course you will need some good quality drawing paper and a range of graphite pencils. We would suggest the use of 2b, 6b and 8b pencils on good quality cartridge paper.
Coloured Pencils
Coloured pencils can either be bought singularly, or in sets. There are many brands of coloured pencils to choose from. Some are more soft and waxy than others. The course gives a brief introduction to the main brands available which will help you in your decision. Use a smooth paper for the coloured pencils, try hot pressed watercolour paper, nothing too shiny.
Pastels
Pastels can be purchased in sets and in colour ranges. If you are going to be drawing pets, we would recommend the brown tonal range. Art shops have many varieties of pastel papers and all are suitable for using with pastels.
Acrylic Paints
Purchase tubes separately with the basic colour range. You can paint acrylics on any surface from cardboard to newspaper and we provide information about paper in the course.
Oil Paints
We suggest using the basic simple range of 8 colours, you should be able to get all the colours you need from this range. We recommend using water-based oils for the course, and information about the brands and canvas are in the course itself. Purchase tubes individually and the colours we recommend are:
Black

White

Naples Yellow

Indian Red

Burnt Umber

French Ultra Marine

Yellow Ochre

Crimson
Brushes
Brushes are a little more difficult to recommend as all brands use different sizes. Test a variety of brands to see which you prefer, the course will give information on brush types.
Media: Equipment used
Subject: Areas covered
Techniques: Skills developed

Graphite Pencil

Coloured Pencil

Pastel

Acrylic

Oils

Materials

Drawing Skills

Animals in Detail

Fur, Eyes and Noses

Black Subjects

White Subjects

Other Objects

Composition

Creating a Composition

Two or More Dogs

Backgrounds

Step by Steps

Promoting your Work

Pencil

Creative Colour Wheel

Coloured Pencil

Pastel

Acrylic

Oils
Click the download button below to view a pdf sample course page which will open in a new tab. Alternatively right click and save the file. Please be patient for it to load.
Below are a few images from the course itself. The course was initially written and illustrated by professional pet portraits artist Melanie Phillips.
Below are a few images from the course.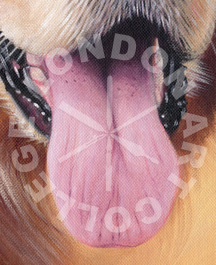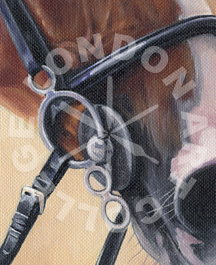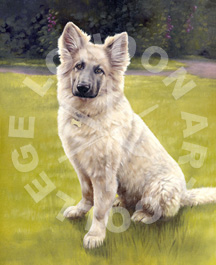 I have just submitted my final assignment and awaiting my feedback. I have thoroughly enjoyed the course. Gayle has been an amazing tutor and has really improved my confidence. I have learnt so much from her feedback (which is very thorough and in depth) and taken everything onboard that she has told me. As a mature student (60 this year), it proves you are never to old to learn new things. It has been great!
I enjoyed my time on this course and would recommend it to my friends in the future.
I loved this course it really gave me confidence and Heather's comments were always really constructive, informative and also really kind. It has really made me think and look at things in a different way before I even set pencil to paper and I love this change in how I work. It has improved my skills greatly. Thank you so much Heather and the London Art College. I am so chuffed and proud with my Diploma
Thoroughly enjoyed the course which did tax me in places.
I really enjoyed the course and found Gayle an excellent tutor. Despite taking 18 months to complete the course it was great that I was able to do that and that my tutor remained the same throughout. I would highly recommend your courses and I am already choosing another. Thank you
I very much appreciate how my tutor provided positive feedback - the criticism was always secondary to notes of how the work was successful
I have a very good time with Madame Gayle Mason. She is very responsible and teach me seriously.
I really enjoyed this course. I have improved on my pet portraits so much, I can look at work from 6 months ago and can see immediately where I have improved. My confidence has really grown and I am hoping to put my new found skills to good use shortly. Gayle Mason was my tutor and I found her feedback and comments extremely valid and informative. I always looked forward to hearing from her as I knew she would be able to guide me towards more accurate portraits. My thanks go to her and the college.