London Art College - International Students
While the majority of our students continue to be based in the UK, we are pleased to have a significant number of international students pursuing their studies from their respective countries.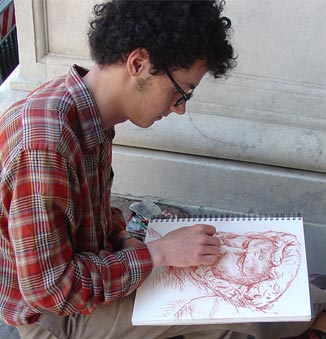 Simply as an example in 2023 students have enrolled on our courses from: USA, Australia, India, Ireland, Switzerland, Hong Kong, Germany, Saudi Arabi, Netherlands, Greece, Thailand, Canada, France, Austria, Luxemburg, Norway, South Africa, Spain, Belgium, Argentina, Brazil, China, Denmark, Egypt, Philippines, Japan, Malaysia, New Zealand, Turkey, Qatar, UAE and Italy.
Each year, we also welcome students from numerous other countries across the globe. The London Art College has a diverse and international student body, and with the increasing accessibility of the internet, enrolling and studying with us has become more convenient than ever.
Our student community at the London Art College comprises individuals of all ages and backgrounds. Both international and UK-based students have the flexibility to enrol at any time that suits their schedule. It's important to note that all our courses are conducted in English, and we do require students to have a reasonable standard of proficiency in both written and spoken English. We do not offer instruction in languages other than English.
All courses are written in English and critiques, either written or audio, are also in English.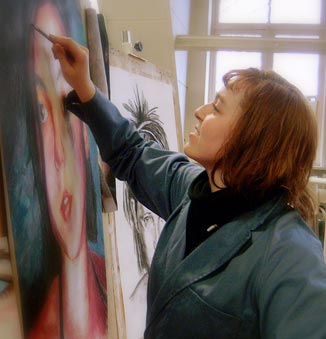 Our courses are entirely conducted online, eliminating the need for any in-person sessions or visits to the UK. Students receive the full course material digitally, organized into progressive study units. Assignments can be submitted electronically, and tutors' feedback will be uploaded for easy access.
Tuition fees are denominated in £ Sterling. When enrolling with a credit/debit card, your provider will charge you in your local currency at their current exchange rate, potentially resulting in slight variations from the guide prices. The fees displayed for international students cover the entire course, and there are no additional charges from the college. Although there may be customs or duty fees payable on hardcopies of the course if these are requested.
Please note that our courses do not include art materials. However, you can generally purchase these locally at a reasonable cost. If necessary, we can recommend mail-order suppliers. The London Art College is a private institution, and our financial support relies on tuition fees, so we do not offer discounts or subsidized fees. Students are responsible for any import duties or taxes imposed by their country of residence on the art course documents or educational materials, even in the case of returns.
We provide an instalment plan for students residing outside the UK. If you choose to pay in instalments from abroad, the online version of the course will be available, and a hardcopy will not be dispatched. All artwork submissions should be made through the Art Room.
We are a vocational college focused on skills improvement, rather than an academic institution. We issue our own Diplomas and Certificates, a tradition we've maintained since 1931, but these credentials do not carry academic credits.
While many of our courses have practical, real-world applications, a significant number of students choose to study with us simply to enhance their artistic abilities. We encourage students to build portfolios of their artwork whenever possible.
After enrolling, you can request to join the college's Facebook group, where we encourage you to actively participate and engage with the college community.
The college offers a wide range of courses and if, after looking at the information provided on our website, you need advice or further information about which course is best for you, please contact us.