London Art College - International Students
Although the majority of our students still come from the UK, we also have very many international students studying with us in their own countries.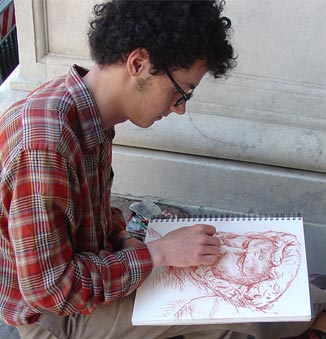 Simply as an example in 2020 students have enrolled on our courses from: USA, Australia, India, Ireland, Switzerland, Hong Kong, Germany, Saudi Arabi, Netherlands, Greece, Thailand, Canada, France, Austria, Luxemburg, Norway, South Africa, Spain, Belgium, Argentina, Brazil, China, Denmark, Egypt, Philippines, Japan, Malaysia, New Zealand, Turkey, Russia, Qatar, UAE and Italy.
In any year we have students in many other countries as well. We have students from all over the world and with the growth of the internet, it is easier than ever to enrol and study with the London Art College.
The London Art College has students of all ages on our various courses. International students, just like students from the UK, can enrol at any time. All our courses are written in English and students are required to have both written and spoken English to a reasonable standard. We do not provide tuition in other languages.
All courses are written in English and critiques, either written or audio are also in English.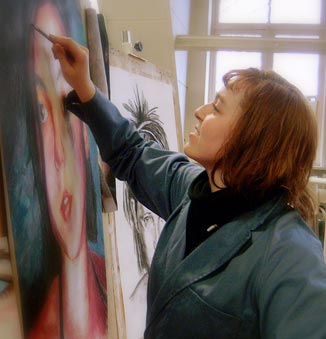 There is no face to face tuition and no need to visit the UK. Students are supplied with the complete course, divided into progressive study units, in hard copy form via Royal Airmail. Student's assignments can either be submitted electronically or can be sent via airmail to the college in the UK. Artwork sent by post will be returned with the course tutor's critique.
Tuition fees are charged in £ Sterling. If you enrol using a credit/debit card, your provider will recharge you in your local currency at their current exchange rate. This may produce small variations from the guide prices. The fees shown for overseas students are for the complete course and there are no additional charges due to the college.
Our courses do not include art materials, but these can usually be bought locally at relatively modest cost. We can recommend mail order suppliers if necessary. The London Art College is a private college and we are dependent upon our fees for our income. Thus we do not offer discounts or subsidised fees. Students will be liable for any and all import duty or taxes charged by their country of residence on the art course documents/educational material sent even if returned.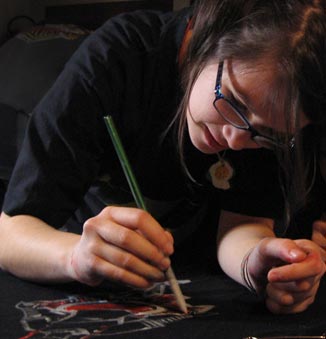 We do not normally offer an instalment plan to students outside the UK because bank charges for small international monthly payments are disproportionately high and uneconomic for both parties. However if you have a PayPal account please contact us as this can be decided on a case by case basis.
We are a vocational (Skills improvement) college rather than an academic college. We award our own Diplomas and Certificates, as we have done since 1931, but they do not carry academic credits.
Many of our courses have commercial applications, but also many students are studying with us simply to become better artists. Students are encouraged wherever possible to build portfolios of their artwork.
Once a person has successfully enrolled with the college, they will be given access to the web based Student Forum and will be encouraged to get involved.
The college offers a wide range of courses and if, after looking at the information provided on our website, you need advice or further information about which course is best for you, please contact us.