Art Competition 2011 Winners
Welcome to the page for the winner and runner up of the 2011 London Art College Competition. We will be adding more information about the winners over the coming weeks so please check back here to read about how the students created the artwork and the stories behind the images.
Winner
Aisling Kiernan (Illustrating Children's Books Diploma D6)
'Blackberry Days'
This watercolour painting was highlighted with raised copper relief.
These blackberries grow in the hedgerows all around where I live, and each year My Children and I have a lovely time picking them to make a crumble for dessert.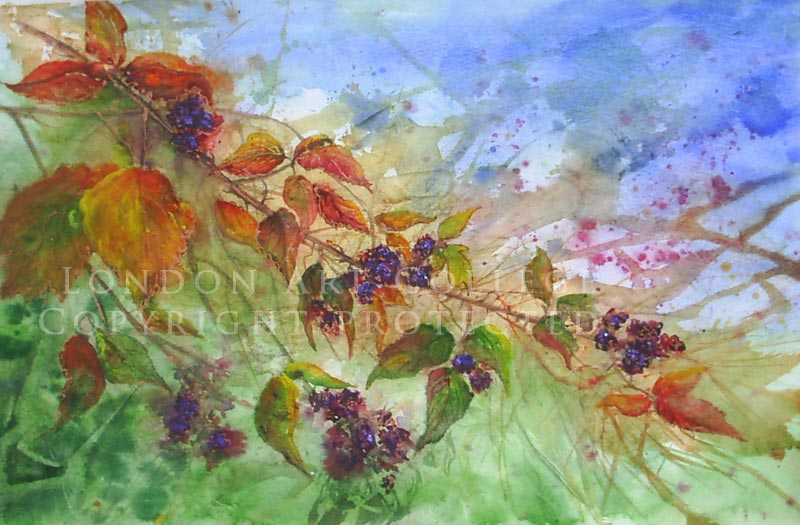 Runner Up
Sara Wendy Oliva (Portrait Painting Certificate Course C7)
'Clown'
Oil on canvas
A self portrait with a "clown make up". This is one of my first exhibition painting that was at Brick Lane Gallery in London last July.