History of Art Course - How to to upload files
The history of Art students are able to upload MSWord files or PDF's along with JPEGS if required. The steps below show how this can be achieved on a mobile device or computer. If students have any questions please email the office and we will help further.


Step 1 - Login to The Art Room' using your username and password issued on enrolment.
Step 2 - Navigate to your chosen assignment that you wish to upload to.
Step 3 - Scroll down to locate the box as show in the screen capture below. Click the button on the top left hand corner.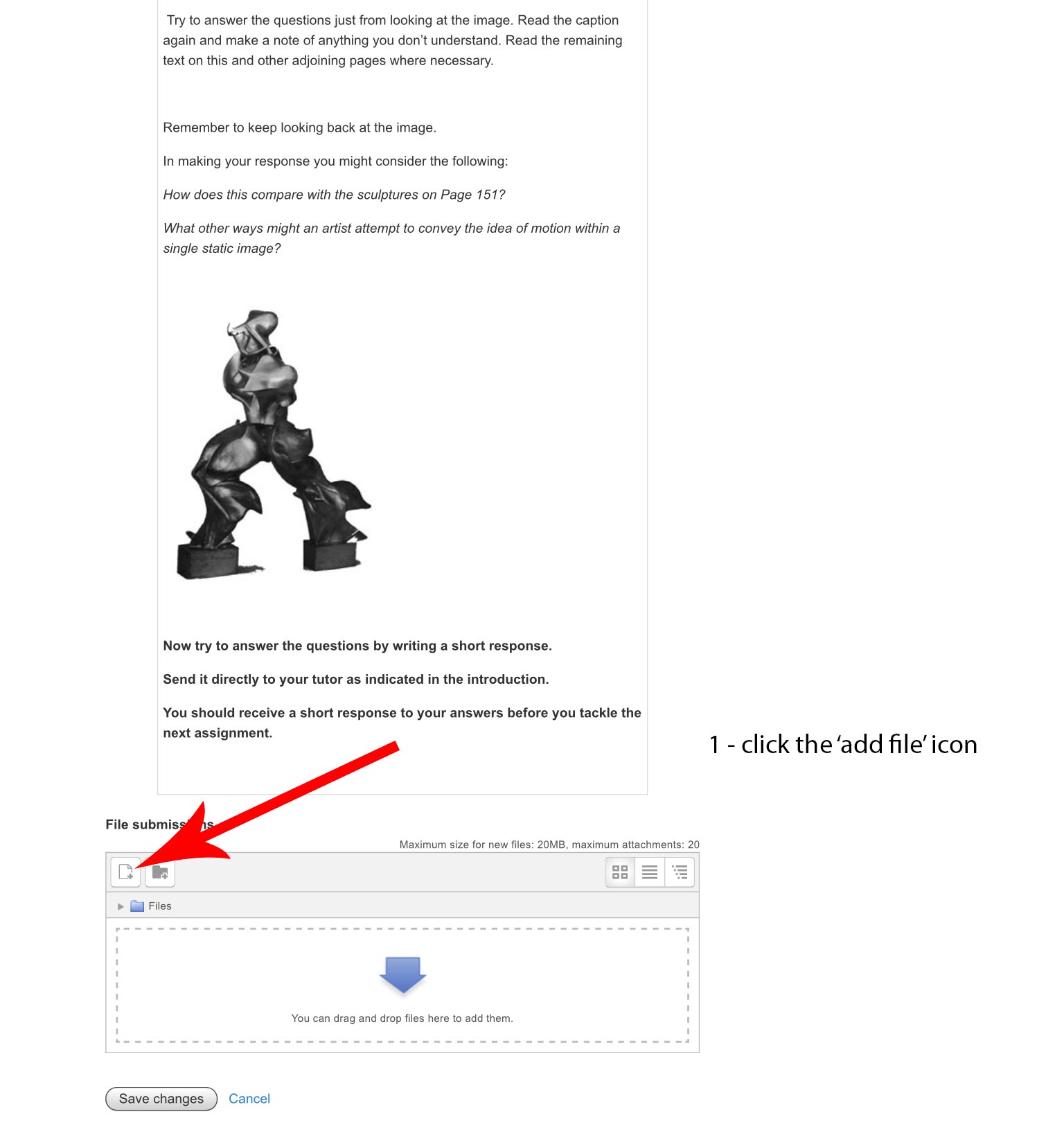 Step 4 - Choose the file button option as shown below.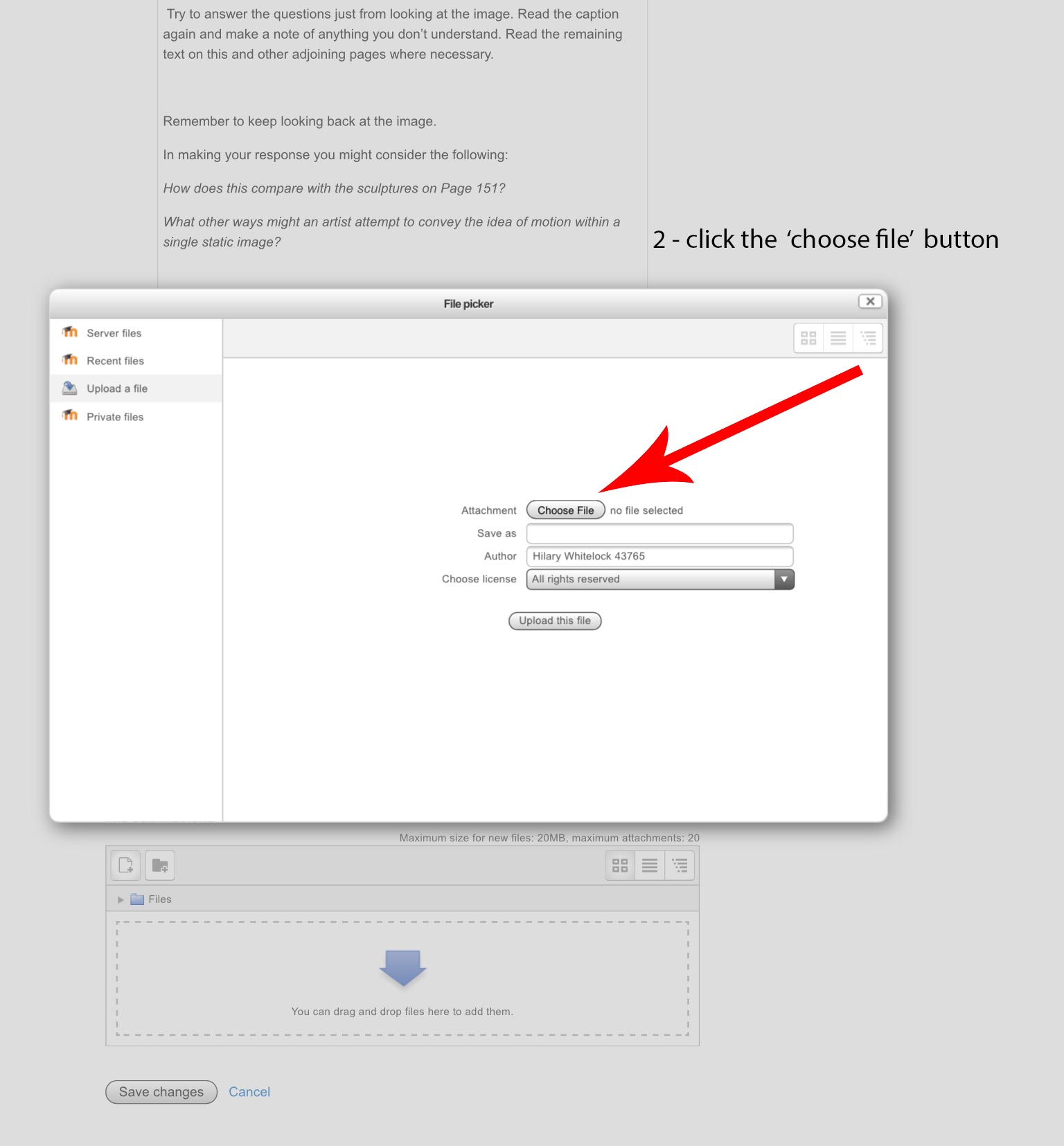 Step 5 - Choose iCloud drive if you are Apple or Cloud / file documents if you are Android or Windows.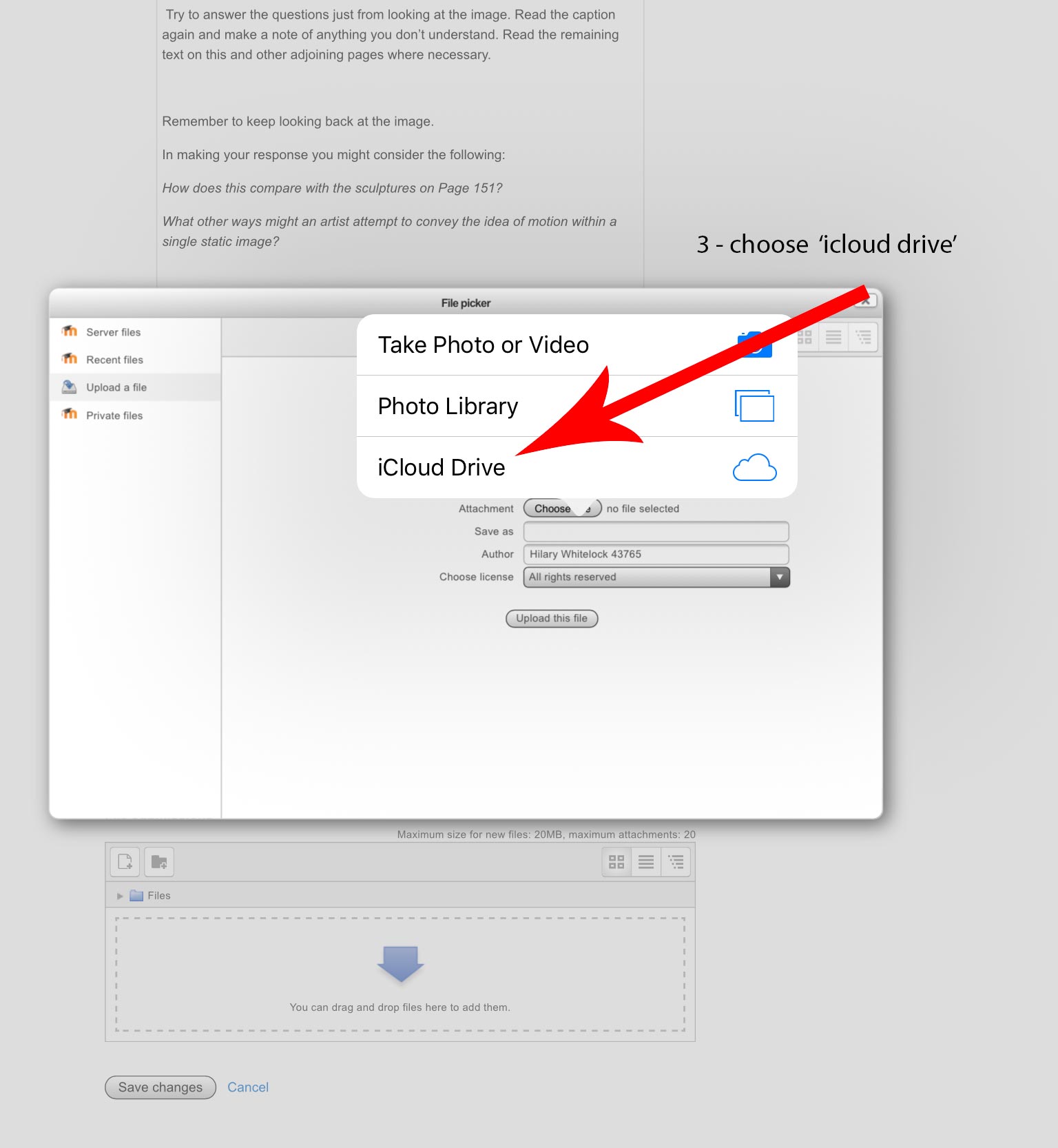 Step 6 - Choose the program that you have saved your work in.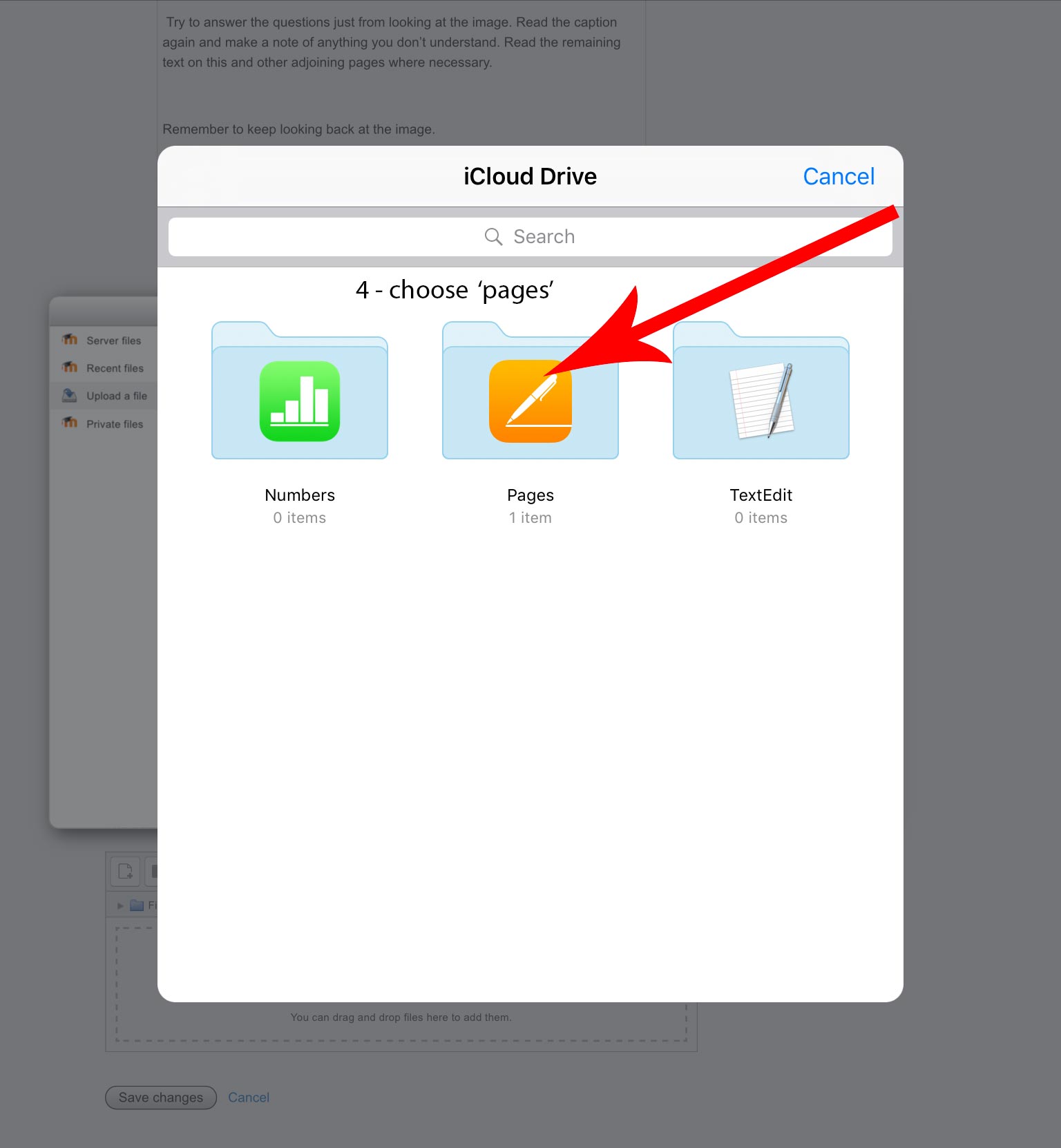 Step 7 - Choose the file that you have saved. Once this has been selected, upload and 'save'.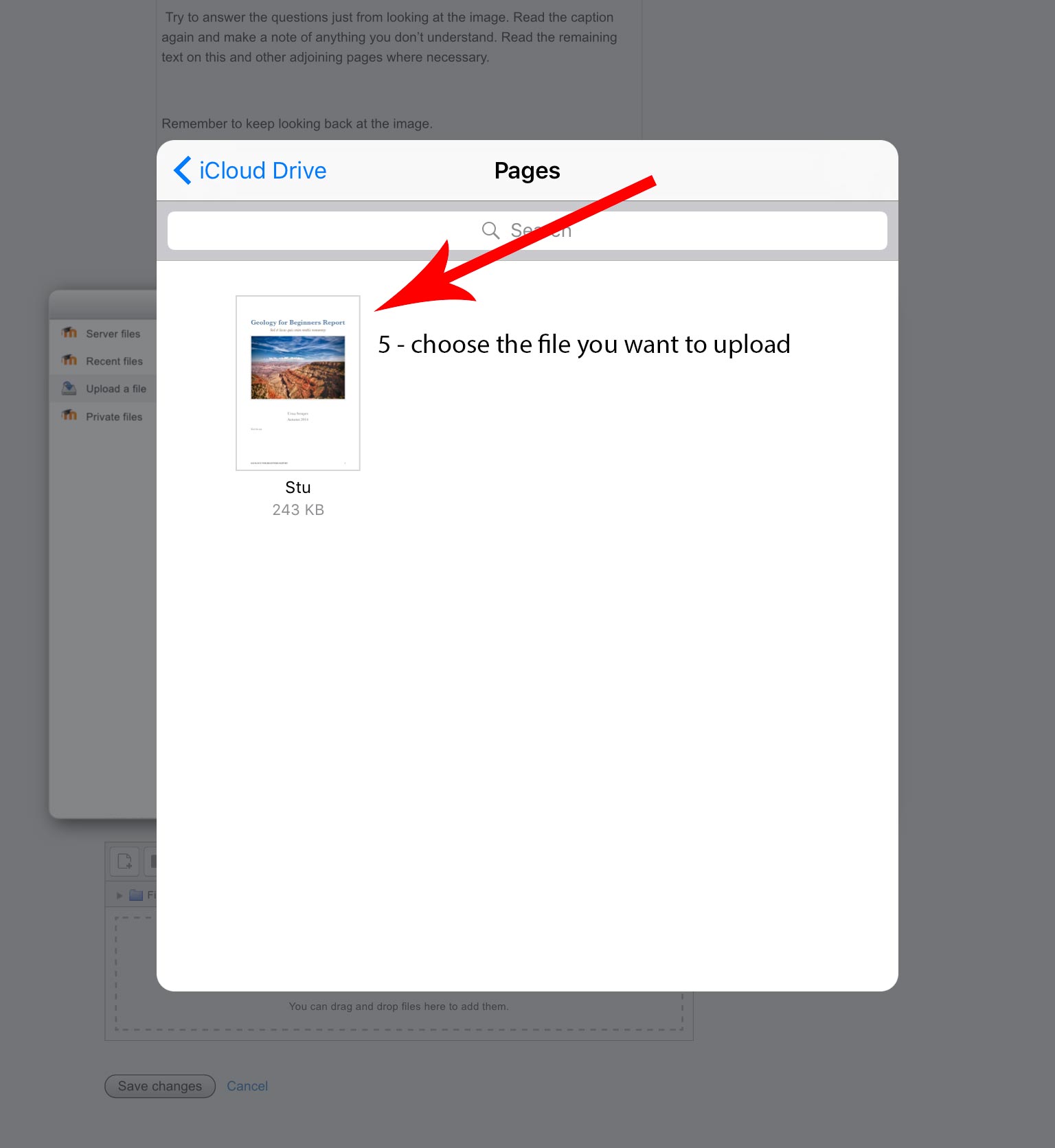 Step 8 - Once you have uploaded everything required, choose 'submit to your tutor' If you have any questions please contact the college with your questions at any time.