John Byrne B.Des ANCAD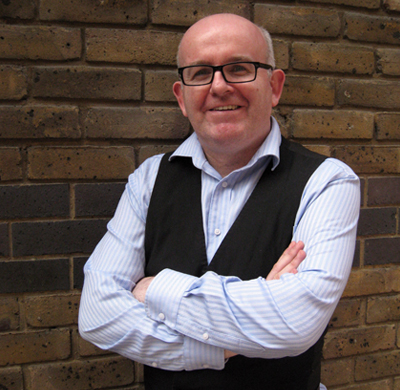 John Byrne has been a professional cartoonist and writer for over 20 years. Originally from Dublin, Ireland, he has been based in the UK since 1993.
John's cartoons and comic strips have appeared in a wide range of publications ranging from Private Eye, The Guardian and The Stage to The Bookseller, Christian Herald Media Week and Tesco's in-house newspaper The One. He has published numerous books for children and adults, ranging from cartoon joke books for publishers including Harper Collins, Random House and Puffin to 'how to' books on comedy writing, singing, dancing and of course several best selling books on Cartooning. His book 'Learn to Draw Cartoons'' has now passed it's 10th edition.
A former tutor at the Museum of Cartoon Art, John spends much of the summer and half term periods travelling around the country with his 'Learn Cartooning Live'' show which has been a big hit at festivals and community events for over a decade. Broadcast work has included stints as resident cartoonist on Nickelodeon TV and comedy and sitcom writing for Virgin Radio and BBC radio 4.
John originally trained at the National College of Art and Design, Dublin and at Bolton Street College of Print Technology also in his native city. Having forged his own career by doing several different jobs within the creative arts field, John is passionate about helping artists of all kinds make an effective living from their skills in addition to developing the skills themselves. However, he is equally committed to the need for freelance workers and especially artists to have a healthy work/life balance overall, so students who want to study cartooning just for fun are heartily welcome too!
As the career advisor for The Stage newspaper with a weekly column and with a growing number of speaking engagements dealing with the business of making a living from performing or artistic talents, John is very excited to have joined the London art college course team. With cartooning being a market which is constantly changing and growing, John believes that personal contact and individual work with each student are one of the key factors which can make all the difference to success in this fun but very competitive field.
John lives in London with his family, and enjoys watching Dad's Army and old movie musicals, reading western novels and enjoying all the great comics from Asterix to Peanuts to Marvel but as a fan rather than with his business hat on.