Monika Cilmi BA, MA, PGCE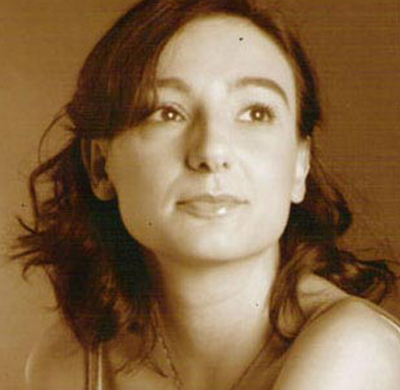 Monika tutors our Chinese Brush Painting, Beginner's Drawing, Beginner's Painting, Coloured Pencils and Pastels courses.
Monika has a BA (Hons) in Visual arts, a PGCE in art and design, a PG in Asian art and a MA by project in Fine art with a research on Zen brushwork. She has a great passion for Chinese and Japanese art and creates calligraphy, painting, sculpture and paper craft.
She has worked as an art tutor and workshop leader in various Colleges in London.
Monika lives in Suffolk working as a freelance artist and illustrator and also as a tutor and demonstrator. She has worked in collaboration with a small dance company in Mexico creating a visual response to the music and dance using brushwork in a form of video installation that accompany and complement the performance. The artwork then becomes part of the choreography and scenography.
She has exhibited work in Italy, England and Germany.
She has used coloured pencils and pastels extensively and enjoys helping her students develop their skills. Her work has been published in various books and magazines. She has recently written and illustrated two books; one on origami and the other on Chinese brushwork.
Recent Awards and Projects
2009 - "Landfillart" and "hunger bowl" (project - USA )
2010 - Illustration for a "birdbook"
2010 - Competition "world of art", with show at "Urania", Berlin
2011 - One of the Winners for the drawing competition "stroke of genius 4"
2012 - Selected by AOI (Association of Illustrators) for the publication of a work on the Best British Illustration's annual book "Images"
2016 - honorary diploma in fine art from the Berliner Art Prize 2016.
Monika's website is www.monikacilmi.com if you would like to browse more of her work.