Steven Hersey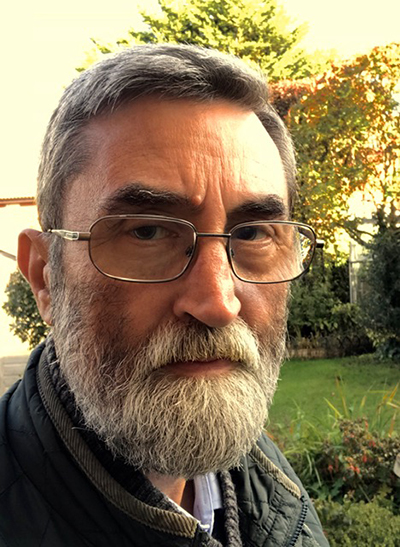 Steven Hersey was a Secondary School teacher for some 31 years, teaching art and design in an inner city comprehensive. In addition to full time teaching in this subject he also taught RE and Careers Education and during his long stint at the same school progressed to becoming Head of Year and then Head of Art Department.
He taught art classes at a local Adult Education College for eighteen years, teaching a variety of mediums including watercolour, acrylic and oils, whilst juggling his day job at the time!
Since taking early retirement in 2011 following the school's closure, Steven has delivered workshops and demonstrations at The Lady Lever Art Gallery and Walker Art Gallery. By word of mouth from students who attended workshops, adults interested in one-to-one teaching in painting and drawing began to contact him.
This freelance work is now regular and ongoing and he has enjoyed long term friendships with students who keep coming back in order to develop and improve their skills. Several of them have held their own exhibitions and been successful. Local art groups regularly invite him to lead workshops and demonstrations.
He has also taught Primary School pupils and upon retirement a large series of outdoor murals for both Primary and Infant local schools was produced. More murals followed from requests by a local religious centre, as well as workshops and painting demonstrations which are now a regular feature on its calendar.
A fine art background enabled him to explore a range of materials and techniques, including oil, acrylic, watercolour, pastel, pen, pencil and crayon. His own Art college education involved sculpture and printing, as well as drawing and painting, developing his work through etching, screenprint and lithography.
Commissions have been welcome in the last few years with a steady flow of requests involving landscapes, pets and portraits. The challenges and pressures of a commission drive the artist to explore new territory with each piece of work, tailoring it to fit the client's particular needs. It is very good training for the artist!
Currently, Steven is undertaking and completing commissions, holding weekly tutorials (up to five a week) and preparing for and delivering workshops and demonstrations.
He believes that his style of teaching and guidance enables students to discover for themselves their strengths and areas for further development. Encouragement, patience and getting to know a student's abilities and aims all help in the process.
Steven loves books (eclectic mix of subject), classical music and is a keen but amateur gardener and allotmenteer. He is interested in Art History as much as Art practice and he believes that the techniques and materials of earlier periods have as much relevance now as then.
View a few of Steven's pieces of artwork below.