Stewart Roberts BA Hons, Dip TP, PGCE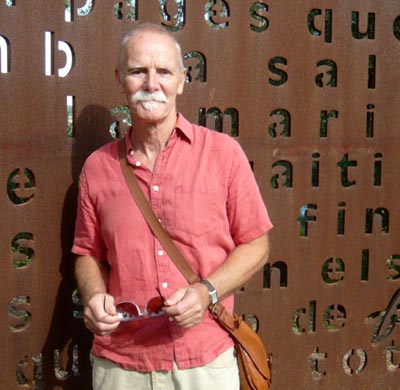 Stewart Roberts trained and worked originally as a graphic designer and has taught across many areas of the art curriculum.
Before retiring from full-time lecturing he taught Art and Design History within a programme of Contextual Studies (essentially the context in which art, craft and design has operated both in the past and today) and Critical and Cultural Studies (examining the history and contemporary forms of art-related cultural phenomena like film-making, advertising or illustrated books etc.) to students at degree level within the University of Glamorgan.
He believes that Art History can be experienced and enjoyed on a variety of levels and that it has relevance to practical artists of all kinds as well as being a satisfying area of study in its own right.
Stewart enjoys the challenge of making art history relevant and interesting to people of all ages and levels of knowledge. He looks forward to working with his students and exploring the rich heritage that we have termed more simply 'Art History'.
After offering the original 'History of Art' Diploma online art course for some years he developed the 'Understanding 20th and 21st Century Art' online course in response to student demands. Contemporary art can be a confusing and challenging area and Stewart aims to offer a straight forward and coherent guide to this artistic maze. Testimonials from his students suggests that this has been achieved.