Course Prices
Instalments UK & International
£310.00 in 4 instalments at £77.50 each
International students will not be supplied with a paper copy
Chinese Brush Painting Sumi-e Online Art Course
Tutored by Monika Cilmi BA, MA, PGCE.
The Chinese Brush Painting Course is a Certificate Course.
With its sweeping lines and haunting, fragile style, this ancient oriental art form is a fantastic subject of study. With our expert tuition, advice and support, you can learn the intricacies and delicacies of this wonderful painting technique.
Immerse yourself in the beautiful oriental art of Chinese Brush Painting. Study with a professional artist as your tutor who will give valuable feedback on your coursework.
Also known as Sumi-e (in Japanese) or Shui-mo Hua (in Chinese), it is the art of using simple and effortless brush strokes to give an impression of a figure or scene. It's an artform quite unlike any other, with an evocative and exquisite look that is inspired by the sweeping curves of nature.

Although delicate in its execution, Sumi-e is deceptively difficult to master. Taught by oriental art specialist Monica Cilmi, this detailed and comprehensive written course will teach you everything you need to know about oriental brushwork and character study.
It's a distance learning course so you're free to paint, learn and enjoy the work at your own pace in the comfort of your own home.
The course is suitable for students new to this styles, but some previous drawing experience is advisable.
Few art forms are as rewarding and captivating as Sumi-e. As part of this course, you'll delve into the rich history and origins of this fascinating subject. Moreover, this course provides you with the opportunity to master the techniques of Chinese brush painting, with the added benefit of receiving valuable feedback from a dedicated tutor on your coursework.
Students are able to upload their artwork to the 'The Art Room' on our website. Each student is given a unique username and password on enrolment for their own private area in The Art Room.
Students can upload their artwork for the tutor to collect and critique. The tutor will then upload feedback for the student to download. If you do not have facilities to upload your artwork, you can mail your artwork to the tutors centre and receive your artwork back with your critique.
It is essential you label all packages/artwork with your student number.

All our courses are written to be your comprehensive guide into each of their subject matters. We understand that students appreciate clarification about various aspects of their work from a course tutor, whom provide reassurance that techniques are put into practice effectively.
This course has its own dedicated Tutor - Monika Cilmi. Monika keeps the course up to date and relevant to today's students. She is available to students for advice and encouragement. The course has regular exercises and assignments that are constructed in such a way as to give the student the opportunity to practice the techniques learnt on the course and to test themselves as they go along. Students are encouraged to submit the assignment work to the college for the tutor to critique.
Coursework can be submitted online, as digital photographs, in your individual art room account and the tutor will upload their critique for you to download and retain forever. On many courses the assignment work may be suitable for inclusion in a student's Portfolio of Work that could be very useful later. The college will use the assignments submitted as the basis for the award of your certificate
On successful completion of this course you will have studied new skills and gained knowledge for your own enjoyment and development.

Media: Equipment used
Subject: Areas covered
Techniques: Skills developed

Chinese / Japanese Brushes

Chinese / Japanese Ink

Ink Stone & Ink Stick

Where to buy materials:


The SAA


The Japan Centre
The Sidewinder Studio
Guanghwa

Bamboo

Plum Blossom

Orchids

Chrysanthemum

Rocks

Flowers

Birds

Insects

Fish

Landscapes

Use of Oriental Tools and Approaches
Control of the Brush
Using the Ink
Simplicity as a Medium for Beauty
Composition
Basic Calligraphy
Click the download button below to view a pdf sample course page which will open in a new tab. Alternatively right click and save the file. Please be patient for it to load.
Below are a few images from the course itself.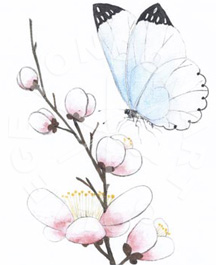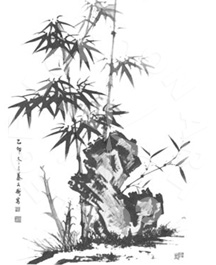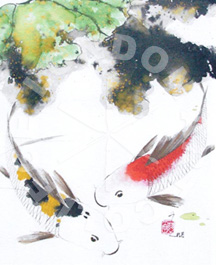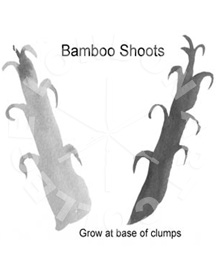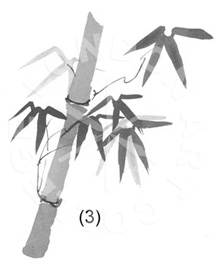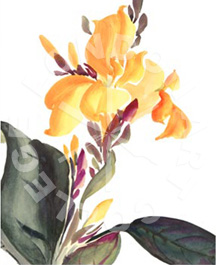 Learn the intricacies and delicacies of Oriental Brushwork with the Chinese Brush Painting Course.
Monika was such a lovely tutor and full of encouragement.
An excellent tutor who gave very good feedback and tips. Thank you for the course.
Thank you so very much for your feedback to my first attempt. I have to say that you have really inspired me with your comments. I am very fond of all things oriental.
Thank you very much for your kind, positive and encouraging words about my first set of works.