Course Prices
Instalments UK & International
£150.00 in 3 instalments at £50.00 each
International students will not be supplied with a paper copy
Drawing for Children Online Art Course 1
Tutored by John Byrne
This exciting introductory course is a fantastic way for young artists to learn drawing skills at an advanced level. With our help, they can develop their understanding of form, shade and composition, giving them a real boost before they head into secondary school..
Give your children the head start they deserve with the Drawing for Children (1) course from London Art College, which has a tutor to give feedback on their coursework.
Tailored for ages 7 and up these hands-on courses aim to introduce young students to the fundamentals of drawing and using colour in a captivating and engaging manner. Both courses are richly illustrated with easy-to-follow, step-by-step guides and exercises.
Throughout these courses, young students gain hands-on experience and can choose from a variety of exercises at the end of each section. These exercises can be submitted to their tutor for feedback and advice, ensuring a supportive learning experience. The courses are thoughtfully structured to provide a strong foundation, guiding students in understanding drawing techniques and the use of colour.
The courses are visually stimulating, featuring numerous illustrations and straightforward exercises. Our tutors are committed to engaging each student individually and encouraging them to enjoy the process of drawing correctly while having fun.
Our Drawing for Children courses are both colourful and highly visual, with step-by-step exercises complemented by clear explanations. This approach has proven to be highly effective, as children can readily observe their progress, and our tutors are available to assist if they encounter any difficulties.
In today's educational landscape, many parents are seeking ways to broaden their children's interests beyond traditional school hours, and some even opt for homeschooling. These courses are specially designed to assist parents in introducing their children to the fascinating world of art, with the hope of nurturing a lifelong interest in the arts.
The course covers:
Shapes and definition

Colour and shade

Simple animal drawings

Line drawing
And much more...
At the end of the course you can present them with a certificate that they can show off to their friends while taking pride in their new drawing and sketching skills.
With a grounding in art that they can build on for the future, who knows where this course will take them? If they choose, they can progress onto the Drawing for Children (2) and learn more advanced techniques of drawing.
To read more about home education and the young artists courses please Visit our home education page.

The course can be competed in about 15 hours which should be spread over several weeks minimum. We do allow up to 2 years to complete the course, so it can be done just during school holidays if preferred.
Students are able to upload their artwork to the 'The Art Room' on our website. Each student is given a unique username and password on enrolment for their own private area in The Art Room.
Students can upload their artwork for the tutor to collect and critique. The tutor will then upload feedback for the student to download. If you do not have facilities to upload your artwork, you can mail your artwork to the tutors centre and receive your artwork back with your critique.
It is essential you label all packages/artwork with your student number.

All our courses are written to be your comprehensive guide into each of their subject matters. We understand that students appreciate clarification about various aspects of their work from a course tutor, whom provide reassurance that techniques are put into practice effectively.
Each courses has its own dedicated Tutor. The tutor keeps the course up to date and relevant to today's students. They are available to the individual student for advice and encouragement. Each course has regular exercises and assignments that are constructed in such a way as to give the student the opportunity to practice the techniques learnt on the course and to test themselves as they go along. Students are encouraged to submit the assignment work to the college for the tutor to critique.
Coursework can be submitted online, as digital photographs, in your individual art room account and the tutor will upload their critique for you to download and retain forever.

On successful completion of this course you will have studied new skills and gained knowledge for your own enjoyment and development.


Media: Equipment used
Subject: Areas covered
Techniques: Skills developed

Graphite Pencils
Coloured Pencils

Drawing / Shading Objects
Light and Shade
Creating Shadows
3D Shapes and Text

Observation
Shading
Tonal Strips
Perspective
Click the download button below to view a pdf sample course page which will open in a new tab. Alternatively right click and save the file. Please be patient for it to load.
Below are a few images from the course itself illustrated by artist Melanie Phillips.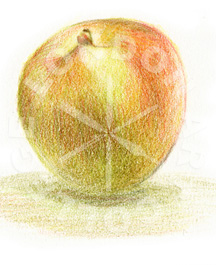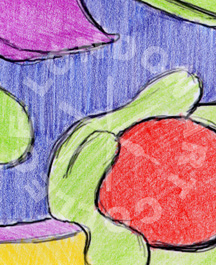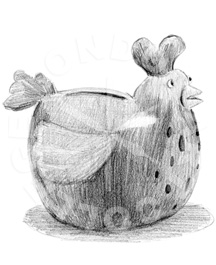 Thank you very much! It was a great course and we intend to move on to Drawing for Children 2.
I really enjoyed this course because it was interactive and fun!
Thank you for an interesting course, brilliant teacher and support!
I found the steps easy to draw.
You did an amazing job!
Many thanks for your thoughtful and encouraging feedback, my daughter was absolutely delighted with your comments.