Course Prices
Instalments UK & International
£395.00 in 4 instalments at £98.75 each
International students will not be supplied with a paper copy
Illustrating Children's Books Online Art Course
Tutored by Maggy Roberts
Develop your imagination, style and techniques with exercises, assignments, feedback and advice designed to teach you how to illustrate for children. Learn how to respond effectively to a specific brief, and discover more about each stage of the whole process of illustration.
Create characters for children's books, bringing them vividly to life with the Illustrating Children's Books course from London Art College. This course, written and tutored by successful children's illustrator Maggy Roberts is for individuals with a passion for creating illustrations for children's books or young readers. The course is ideal for both those desiring to be a professional illustrator and those who wish to do it for pleasure.
Develop your imagination, style and techniques with exercises, assignments, feedback and advice. Learn how to respond effectively to a specific brief, and discover more about each stage of the whole process of illustration.
This is a focused creative and practical written course, that is designed to develop your skills as a children's illustrator. You will receive encouragement and constructive criticism in response to each assignment from Maggy. You can also receive support from other students from across the world, using our friendly, exclusive Facebook group.
On this flexible distance learning course you will be able to study at your own pace, working with a wide variety of exercises and briefs. Your confidence will grow alongside your skill so that you enjoy the process of learning.
The course builds on previous practical experience in drawing and painting, therefore some previous art experience is desirable. Although we say that some experience is need for the Illustrating Children's Books course we are not looking for qualifications. The course is very imaginative and a certain amount of confidence in your ability to put on paper what you 'see' in your head is essential. The course is primarily taught using watercolours although other media can be used for the assignments if you prefer.
The course is typically designed to be completed in approximately one year, though the college offers a two-years for students to finish their studies. Prior art experience is advisable for those enrolling in this course.
By the end of the course you will have the start of a portfolio of work and a great set of new skills.
Students are able to upload their artwork to the 'The Art Room' on our website. Each student is given a unique username and password on enrolment for their own private area in The Art Room.
Students can upload their artwork for the tutor to collect and critique. The tutor will then upload feedback for the student to download. If you do not have facilities to upload your artwork, you can mail your artwork to the tutors centre and receive your artwork back with your critique.
It is essential you label all packages/artwork with your student number.
All our courses are written to be your comprehensive guide into each of their subject matters. We understand that students appreciate clarification about various aspects of their work from a course tutor, whom provide reassurance that techniques are put into practice effectively.
Each courses has its own dedicated Tutor. The tutor keeps the course up to date and relevant to today's students. They are available to the individual student for advice and encouragement. Each course has regular exercises and assignments that are constructed in such a way as to give the student the opportunity to practice the techniques learnt on the course and to test themselves as they go along. Students are encouraged to submit the assignment work to the college for the tutor to critique.
Coursework can be submitted online, as digital photographs, in your individual art room account and the tutor will upload their critique for you to download and retain forever.
On many courses the assignment work may be suitable for inclusion in a student's Portfolio of Work that could be very useful later. The college will use the assignments submitted as the basis for your award of a diploma.
On successful completion of this course you will have studied new skills and gained knowledge for your own enjoyment and development.


Media: Equipment used
Subject: Areas covered
Techniques: Skills developed

Pencil
Pen & Ink
Watercolour
Acrylic
Gouache
Most assignments can be completed in media of your choice

Drawing for Toddlers and Children
Animals

Cartoons
Caricatures
Imaginative Places
Imaginative Animals
Lettering
Book Covers

Composition
Perspective
Textures
Colour Mixing
Developing Ideas
Developing Your Own Style
Click the download button below to view a pdf sample course page which will open in a new tab. Alternatively right click and save the file. Please be patient for it to load.
Below are a few images from the course.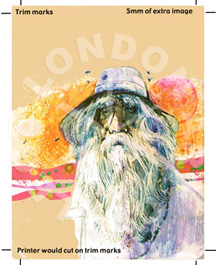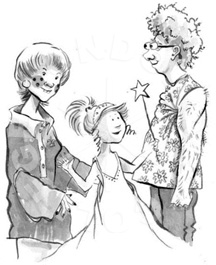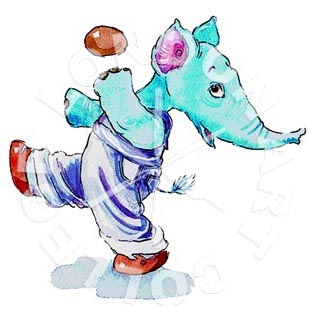 I really enjoyed studying this course I found the subjects interesting and felt it taught me different skills. My tutor was also amazing when it came to feedback that helped me improve my skills.
I loved this course. I already work in an artistic field but am looking to develop a career in children's book illustration, so this course was perfect. It really stretched my imagination.
I have recently completed the Illustrating Children's Books Course and gained a Merit Diploma. I found the course extremely interesting and Maggy's feedback was quick and very constructive and made me think about my artwork differently as well as giving me more confidence in my approach to each assignment, loved every moment of my journey through the course, especially assignment five.
I really enjoyed the course and found Maggy's detailed critiques of immense benefit and will continue to refer to them long into the future.
I thank London Art College and my tutor Maggy for a course that help me to use other techniques and skills to produce a good children's book.
This was a worthwhile course for me. I learned a great deal and feel ready to apply for work with publishers.
An absolutely wonderful course from start to finish. I feel my skills have improved massively from the challenging and rewarding assignments. Maggy's feedback was really helpful, and I now feel much for confident in my art.
I really Loved this course curriculum and learned a lot from this course. It really helped me improve a lot on my skills, as well as my thinking processes.
Having completed this final assignment, I have looked back over the journey. There is a lot of useful information in the study units and I'll continue to look back over the course material because I'm sure that I can continue to learn from it. I have learned to persevere with a task and not to accept my initial efforts as the limit of my ability. I have shown myself that when I think I can't draw… a person… a cow… a tortoise…etc, that it is possible if I do the required research. There is no room for laziness! Colour schemes work best when selected carefully to reflect the mood of the story. Composition is important and needs planning. I know that when I get sloppy or careless I regret it afterwards because that is when I make marks that don't sit well in the image. I feel quite positive about the improvements that I can make in my illustration skills in the future and I think that I can continue to try different things to develop my own style. Thank you for your support and your valued comments.
I have enjoyed this course and I believe my artistic skills have improved due to Maggie Robert's detailed feedback.
I have had a lot of experience with courses, exams, programmes etc in various fields and I found Maggys feedback to be exceptional. It was very fast, full, really helpful. Thanks so much for that.
Thank you for helping students in remote areas through the digital services you offer. It gave me the opportunity to develop my skills as an artist.
Maggie was great at helping me understand the course and the assignments at hand, giving me advice on what to improve on, super happy with her.
The college does not provide materials with its courses as most students can obtain what they will need locally at lower cost.
For this course we suggest the following rough guide to the materials you will need :
A range of Graphite pencil 2B – 6B

Soft eraser or putty eraser

Marker pens

Cheap sketchbook for practicing mark making

Dip pen and ink (waterproof for use with washes and water soluble for use alone) and more detail on pens on page 34 of the course materials.
Pad of cartridge paper - try different types for different media

Water colour paints in half pans

Brushes

Board
Watercolour paper - a Not surface to begin with and then experiment with Hot pressed and a Rough surface
Other materials may be suggested to you individually as the course progresses.
The course can be completed using digital media if preferred. There is one assignment which required watercolour.
Maggy's recommended reading material -

Children's Picture books: The Art of Visual Storytelling
Martin Salisbury and Morag Styles
ISBN-13: 9781856697385
This can be purchased online and we have added two links below of the book on Amazon.