Course Prices
Instalments UK & International
£395.00 in 4 instalments at £98.75 each
International students will not be supplied with a paper copy
Illustration Online Art Course
Tutored by Steven Hersey
The Illustration Art Course is a Diploma Course.

Discover a whole new world of artistic expression with the Illustration Art Diploma Course from London Art College.
This written course, tutored by professional illustrator Steven Hersey, is for anyone interested in visualising words in a multitude of forms from poetry to magazine articles to children's stories and a whole lot more.

Throughout this course you will learn how to transform words and concepts to pictures using a methodology which can be applied to any genre of illustration. Through practical, creative assignments you will illustrate songs, poems, magazine articles, try your hand at graphic design, illustrating a children's story and draw your own graphic novel and comic strip.

You can study at your own pace, developing your own style and illustrating confidence with Steven alongside you every step of the way. Some previous art experience is desirable although the course will begin with a recap on basic skills and techniques.
The course is suitable for everyone who wants to improve their abilities to draw and paint their stories, articles or concepts or those of others. The tutoring will be scaled to your abilities and aspirations. Come and learn how to transform words into pictures for the very first time, bring a project with you which needs a boost or take those first steps towards a possible career as an illustrator in your chosen field. All abilities, ambitions and mediums welcomed.
By the end of the course you will have a built a diverse illustration portfolio across multiple genres, enjoyed yourself and increased your confidence.
Students are able to upload their artwork to the 'The Art Room' on our website. Each student is given a unique username and password on enrolment for their own private area in The Art Room.
Students can upload their artwork for the tutor to collect and critique. The tutor will then upload feedback for the student to download. If you do not have facilities to upload your artwork, you can mail your artwork to the tutors centre and receive your artwork back with your critique.
It is essential you label all packages/artwork with your student number.

All our courses are written to be your comprehensive guide into each of their subject matters. We understand that students appreciate clarification about various aspects of their work from a course tutor, whom provide reassurance that techniques are put into practice effectively.
Each courses has its own dedicated Tutor. The tutor keeps the course up to date and relevant to today's students. They are available to the individual student for advice and encouragement. Each course has regular exercises and assignments that are constructed in such a way as to give the student the opportunity to practice the techniques learnt on the course and to test themselves as they go along. Students are encouraged to submit the assignment work to the college for the tutor to critique.
Coursework can be submitted online, as digital photographs, in your individual art room account and the tutor will upload their critique for you to download and retain forever.
On many courses the assignment work may be suitable for inclusion in a student's Portfolio of Work that could be very useful later. The college will use the assignments submitted as the basis for your award of a diploma.
On successful completion of this course you will have studied new skills and gained knowledge for your own enjoyment and development.


Media: Equipment used
Subject: Areas covered
Techniques: Skills developed

Any materials can be used including digital (excluding
sculptures, installations & photography)

The illustration approach




Illustrating poems and songs

Editorial Illustration
Graphic Design
Comic Books
Comic Strips
Illustrating for Children

Composition
Textures
Colour Mixing
Developing Ideas
Click the download button below to view a pdf sample course page which will open in a new tab. Alternatively right click and save the file. Please be patient for it to load.
Below are a few images from the course itself.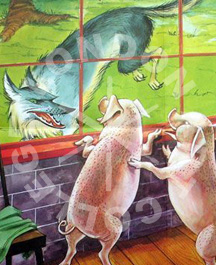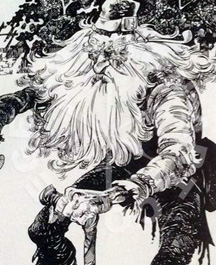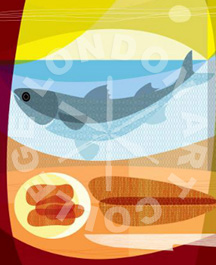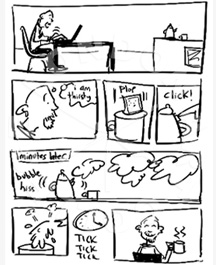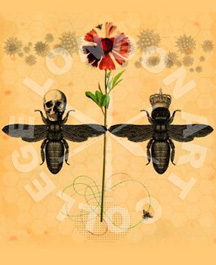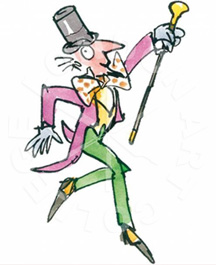 Having completed the Drawing and Painting diploma course last year, I was looking for another challenge and decided to tackle the Illustration course.
The fact that I'd recently studied perspective, figure drawing, composition etc proved to be a huge plus, as they gave me the confidence to tackle the assignments. I suspect this course would be a struggle for someone without any of the skills and techniques I'd previously learned.
I really enjoyed the first few modules, illustrating songs and poems, as they posed practical challenges requiring research and problem-solving, as well as creativity. I spent hours on the internet searching for appropriate source material – and taking my own photographs – as well as sketching from life.
There are also modules on graphic design, magazine article illustration and children's book illustration. The final module involves illustrating an entire book, which was a big project and gives students a taste of what a real-life assignment would demand of them. I don't mind admitting that I found it difficult and it really pushed me out of my comfort zone.
During the course I found that my style was developing and by the final assignment I realised that I enjoyed working in pen and ink with watercolour, a technique that I now intend to focus on.
I have had a brilliant time on the illustration course. Since I was young, I have always had a passion for art. However, I have always turned towards fine art and oil painting. The illustration course offered me the opportunity to explore a different area of the creative arts that has expanded my knowledge and skills.

I really loved this course. The format was easy to follow and I had so much fun working on all the assignments, and Steven's feedback was so helpful and encouraging.

Excellent set of information. I enjoyed every bit of it and greatly appreciated the personal experience that was shared. The assignments were challenging and fun at the same time. All in all an encouraging and exciting environment to learn and dive in. All the best and a big THANK YOU.

I really enjoyed working on the Illustration course. I feel much more confident in my skills and learnt a lot particularly in forming ideas and creating good concepts and compositions. I tackled subject matter that I was new to, finding ways to generate ideas and how to render them effectively. I am very happy to receive a distinction award. I was taken out of school at 15 and I missed out on my GCSEs. This award means so much to me and gives me confidence that I can progress as an artist despite my limitations.

Enjoyed the challenge of the course

This is a brilliant online illustration course. My planning, research, designing and technical art skills have largely improved by completing this course. The assignments were challenging and enjoyable. Steven's feedback was very encouraging and helpful. I have already recommended LAC to friends and I am looking forward to enrolling onto the next course on my list.

I have just completed Steven Hersey's illustration course. I would like to give feedback on a wonderful course with Steven Hersey as an excellent teacher. He always gave me very encouraging, detailed and thorough feedback. I was amazed at how quickly he returned my assignments and all his hard work. I would thoroughly recommend this course. Steven has also given much motivation and encouragement to take my art further.
I loved the folder and the paper course, everything explained so clearly, possible to scribble on or remove the relevant sheet temporarily... the format was so practical and attractive, very enjoyable. In fact I enjoyed the whole course very much, and found Mr Hersey's feedback tremendously valuable, interesting and constructive. Thank you!
The course was excellent and the feedback I received was first rate. I would highly recommend this course to anyone and look forward to the next one I take.
I am sad that it is finished. The progress is bigger with a tutor.
I am very satisfied with the course and I am grateful for the excellent feedback from the tutor which are always a pleasure to read and a good way for me to know where I can improve.