Course Prices
Instalments UK & International
£310.00 in 4 instalments at £77.50 each
International students will not be supplied with a paper copy
Life Drawing and Painting Online Art Course
Tutored by Alan Dedman BA, RAS, PGCE
The Life Drawing and Painting Course is a Certificate Course
The expected duration of this course is approximately 1 year although the college allows students up to two years to complete their studies. This course is suitable for students with drawing experiance.
Capture the strength and character of the human form in a detail that you never thought possible with the Life Drawing and Painting Course from London Art College which has tutor feedback on all the assignments.
Life drawing is all about capturing the humanity of your model - their fragility and emotion - in a way that will captivate your audience. It's also about capturing the detail and proportion of your subject as accurately as you can.
To help with this, the Life Drawing and Painting Course will teach you precise details of human anatomy, from bone structure to muscles and skin tone. The course will also teach you the proportions and specifics that you need to bring depth to your work, as well as helping you to master perspective, light and shade.
You'll also get help to develop your sketching and detailing, especially around the tricky areas of the face and hands. With simple tools, the written course and friendly feedback on assignments, you'll soon find yourself sketching out the texture of skin and hair in breath-taking detail.
Much of the work can be carried out in front of a mirror but we'd love you to work with other subjects. Don't be afraid to ask a friend or family member to sit as a model for you.
Students are able to upload their artwork to the 'The Art Room' on our website. Each student is given a unique username and password on enrolment for their own private area in The Art Room.
Students can upload their artwork for the tutor to collect and critique. The tutor will then upload feedback for the student to download. If you do not have facilities to upload your artwork, you can mail your artwork to the tutors centre and receive your artwork back with your critique.
It is essential you label all packages/artwork with your student number.

All our courses are written to be your comprehensive guide into each of their subject matters. We understand that students appreciate clarification about various aspects of their work from a course tutor, whom provide reassurance that techniques are put into practice effectively.
Each courses has its own dedicated Tutor. The tutor keeps the course up to date and relevant to today's students. They are available to the individual student for advice and encouragement. Each course has regular exercises and assignments that are constructed in such a way as to give the student the opportunity to practice the techniques learnt on the course and to test themselves as they go along. Students are encouraged to submit the assignment work to the college for the tutor to critique.
Coursework can be submitted online, as digital photographs, in your individual art room account and the tutor will upload their critique for you to download and retain forever.
On many courses the assignment work may be suitable for inclusion in a student's Portfolio of Work that could be very useful later. The college will use the assignments submitted as the basis for your award of a certificate.
On successful completion of this course you will have studied new skills and gained knowledge purely for your own enjoyment and development.


Media: Equipment used
Subject: Areas covered
Techniques: Skills developed

Pencils / Graphite Stick
Pastels
Watercolours
Oils

Life
Anatomy
Male & Female Comparison
Heads
Hands
Feet
Legs

Using the Mediums
Proportion
Perspective
Composition
Foreshortening
Click the download button below to view a pdf sample course page which will open in a new tab. Alternatively right click and save the file. Please be patient for it to load.
Below are a few images from the course itself.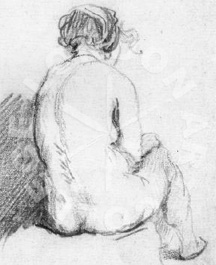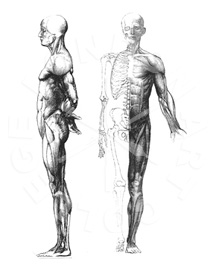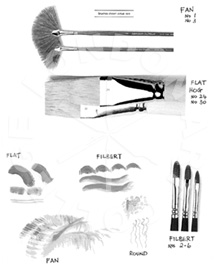 Capture the strength and character of the human form with London Art College's Life Drawing and Painting Course
It was pleasant & informative course. Taught me everything I need to know about Life Art. I appreciate the feed back & timely prompts to improve my work.
I would like to take the opportunity to thank my constructor Mr.Alan for his benefitial ,constructive comments and full support .Also everyone else who were part of my diploma and looking forward to take more studies.