Course Prices
Instalments UK & International
£310.00 in 4 instalments at £77.50 each
International students will not be supplied with a paper copy
Portrait Painting Online Art Course
Tutored by Alan Dedman BA, RAS, PGCE and Heather Jolliffe
The Portrait Painting Art Course teaches you how to represent a character. You will learn how to draw people accurately, and how to build up a picture of their life through use of settings and backgrounds. This course uses several different medias for portrait painting.
Portrait Painting has had an important, even dominant, place in the arts for hundreds of years. This continues today and portraits remain one of the most regularly commissioned forms of art. Most successful portrait artists received sound training in basic technique and without such training the chances of success are greatly reduced. Our written course is an excellent introduction to the subject combined with critiques from the tutor on your coursework.
The Portrait painting course enables students to understand and perfect the simple techniques of portraiture giving them the confidence to tackle this interesting and stimulating area of art. Persuade friends and relatives to sit for you or paint from photographs.
The expected duration of this course is approximately 6 months although the college allows students up to two years to complete their studies. This course is suitable for students with some drawing and painting experience.
Students are able to upload their artwork to the 'The Art Room' on our website. Each student is given a unique username and password on enrolment for their own private area in The Art Room.
Students can upload their artwork for the tutor to collect and critique. The tutor will then upload feedback for the student to download. If you do not have facilities to upload your artwork, you can mail your artwork to the tutors centre and receive your artwork back with your critique.
It is essential you label all packages/artwork with your student number.

All our courses are written to be your comprehensive guide into each of their subject matters. We understand that students appreciate clarification about various aspects of their work from a course tutor, whom provide reassurance that techniques are put into practice effectively.
Each courses has its own dedicated Tutor. The tutor keeps the course up to date and relevant to today's students. They are available to the individual student for advice and encouragement. Each course has regular exercises and assignments that are constructed in such a way as to give the student the opportunity to practice the techniques learnt on the course and to test themselves as they go along. Students are encouraged to submit the assignment work to the college for the tutor to critique.
Coursework can be submitted online, as digital photographs, in your individual art room account and the tutor will upload their critique for you to download and retain forever.
On many courses the assignment work may be suitable for inclusion in a student's Portfolio of Work that could be very useful later. The college will use the assignments submitted as the basis for your award of a certificate.
On successful completion of this course you will have studied new skills and gained knowledge for your own enjoyment and development.


Media: Equipment used
Subject: Areas covered
Techniques: Skills developed

Pencil
Watercolour
Gouache
Oil
Acrylic

History
Anatomy
Eyes, Mouth, Nose and Ears
Hands
Clothes
Children
Self-Portraits
Group Portraits
Backgrounds

Using the Mediums
Proportions
Expressions
Poses
Colour Theory
Click the download button below to view a pdf sample course page which will open in a new tab. Alternatively right click and save the file. Please be patient for it to load.
Below are a few images from the course.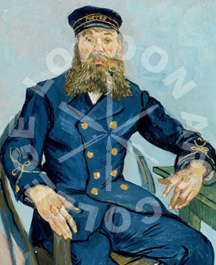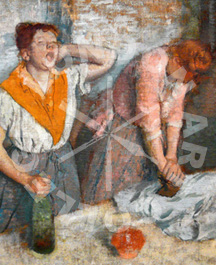 I really enjoyed the whole course ... feedback was interesting and helped me look deeper into my perspective of art.
Many thanks to London Art College and specially Mr. Alan Dedman.
The comments of Alan were very useful and so thank you very much for it.