Course Prices
Instalments (UK / NI Only)
£375.00 in 4 instalments at £93.75 each
Understanding 20th to 21st Century Art Course
Tutored by Stewart Roberts
Understanding the 20th to the 21st Century Course is a Diploma Course.
The expected duration of this course is approximately 1 year although the college allows students up to two years to complete their studies. You do not need any personal skills as an artist to take this course.
If you've enjoyed our History of Art Diploma Course (D4) and you're hungry for more, or if you've a keen interest in modern art but you're not sure where to begin, our Understanding 20th to 21st Century Art Diploma is the perfect course for you.
Discover something of the fantastic diversity of 20th and 21st century art and learn about the artists who made it come alive. Find out what inspired and influenced them.
Full to the brim with outstanding examples and fascinating insights, this distance learning course will give you a broad understanding of everything from pop art to conceptual art; from graffiti to environmental art; from the 'birth of modernism' to the 'shock of the new'.
Subjects include:
Identity

Pop art

The object

Modernism

Installation art

Conceptual art

Postmodernism

Exploring themes

Deconstruction

Graffiti and street art

Land and environmental art
Compared to the more traditional work that preceded it, the 20th century saw a dizzying explosion of styles, themes and media. The sheer breadth and diversity of the age has meant that there's something for just about everybody to enjoy - and some things that you're just not meant to enjoy!
It's not just about the big names and headline-grabbing artworks; there's a whole world of fascinating and complex art that many people never get to hear about.
This course addresses that balance by offering up lesser-known artists and artworks for study, alongside the more obvious examples. As an online introduction to this topic, it's a deeper and richer study than you'll find just about anywhere else.
Students are able to upload their artwork to the 'The Art Room' on our website. Each student is given a unique username and password on enrolment for their own private section in The Art Room.
Students can upload their artwork for the tutor to collect and critique. The tutor will then upload feedback for the student to download. If you do not have facilities to upload your artwork, you can mail your artwork to the tutors centre and receive your artwork back with your critique. It is essential you label all packages/artwork with your student number.

All our courses are written to be complete in themselves. However we realise that students may appreciate being able to get clarification about various things as they work through their programme as well wanting reassurance that they are putting techniques into practice effectively. The tutors provide the technical support to deal with relevant queries.
Most courses have their own dedicated Tutor. The tutor keeps the course up to date and relevant to today's students. They are available to the individual student for advice and encouragement. Each course has regular exercises and assignments that are constructed in such a way as to give the student the opportunity to practice the techniques learnt on the course and to test themselves as they go along. The student is encouraged to submit the assignment work to the college for the tutor to critique.
The student's work will be returned together with the tutor's personal critique. On many courses the assignment work may be suitable for inclusion in a student's Portfolio of Work that could be very useful later. The college will use the assignments submitted as the basis for any award of a letter, certificate or diploma.

This course focusses on more contemporary developments in Art History and seeks to create a broad understanding of the diversity and directions in contemporary art
Learning Objectives
1. To provide students with examples of the diversity of forms that contemporary art might take
2. To identify common themes and differences in approach within the works of selected contemporary artists
3. To understand how such artworks might reflect the social context in which they are produced
4. To equip students with the means to approach, understand and appreciate the intentions of contemporary artists and related artworks
Click the download button below to view a pdf sample course page which will open in a new tab. Alternatively right click and save the file. Please be patient for it to load.
Below are a few images from the course itself.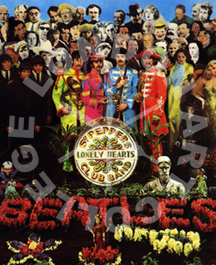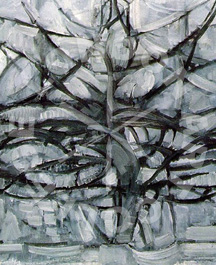 Thank you for a really interesting, absorbing course. I have loved it, and it has been a godsend throughout the last year of lockdowns and restrictions. I have had something fascinating and enriching to fill my time, thank you, and Stu's responses were always interesting and helpful too. I will genuinely miss it.