Art for Young People Home Education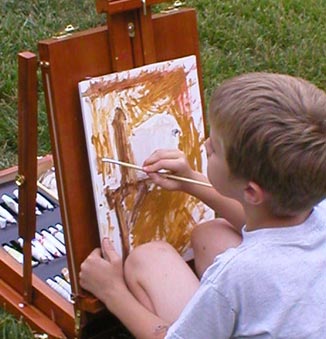 The London Art College provides two courses designed especially for the young artist, whether being home schooled, wanting a little extra help outside school, or just for the child's sheer enjoyment. Our courses are suitable for ages 7 to 14 are hands-on courses that introduce the young student to an understanding of how to draw and use colour in an interesting and captivating way. Both courses are fully illustrated with easy to understand colour step-by-step guides and exercises.
Each young student will have hands on experience throughout the courses, with choices of exercises at the end of each section to complete and send to their tutor, for comments and advice. Both courses are designed to give the young student an excellent grounding, guiding and teaching them to understand drawing techniques and colour.
The course is very visual with lots of illustrations and simple exercises. In response to individual students the tutor will seek to get them involved and challenged by the course and enjoying making marks and learning to draw in the correct way, but having fun at the same time.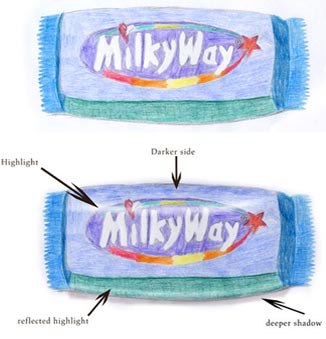 The courses are very colourful and visual with many step-by-step exercises supported by full explanations. This method has proved very successful as children can see immediately how they can improve; and the tutor will be available to help if they experience any problems.
The two examples below show how students are helped to understand techniques by the use of simple, but effective, illustrations. Many parents are today either encouraging their children to broaden their interests outside normal school hours or indeed dispensing with sending their children to school at all. These courses have been specially developed to help parents to introduce their children to the wonderful world of the artist, and in so doing to help stimulate an interest in the Arts that will hopefully last a lifetime.
The examples on this page are just some of our young students' work. For more information and to see examples of the illustrations and the course pages click below. Our courses are very flexible; you can sign up at any time of the year.
Young Artists Course 1
Young Artists Course 2