Course Prices
Instalments UK & International
£210.00 in 3 instalments at £70.00 each
International students will not be supplied with a paper copy
Beginners' Painting Online Art Course
Tutored by Monika Cilmi BA, MA, PGCE.
This starter course is for people who have basic drawing skills. It teaches the use of watercolours, oils, acrylics and gouache and deals with size and proportion of pictures, composition, and encourages the student to experiment with different styles of working. Your tutor will give help and advice on your coursework to help you improve.
1. Structured Learning for Beginners:
• Our course is thoughtfully designed to cater specifically to beginners, providing a structured and accessible pathway into the world of painting.
2. Experienced and Supportive Tutors:
• Benefit from the expertise of our experienced tutors, who are not only accomplished artists but also dedicated educators. They provide personalized guidance and constructive feedback to nurture your painting skills.
3. Flexible Learning Schedule:
• Enjoy the flexibility of an online learning platform, allowing you to study at your own pace. This flexibility is ideal for individuals with busy schedules or those who prefer a more self-directed learning approach.
4. Accessible Anywhere in the World:
• Join a diverse community of learners from around the world. Our courses are accessible globally, fostering an enriching and diverse learning experience.
5. Practical Hands-on Assignments:
• Engage in practical, hands-on assignments and projects that translate theoretical knowledge into artistic skills. This approach ensures that you not only understand the concepts but also apply them in your own creative endeavours.
6. Comprehensive Course Materials:
• Access high-quality course materials, including instructional videos, tutorials, and downloadable resources. These materials are carefully curated to facilitate effective learning and skill development.
7. Encouragement of Artistic Expression:
• Our course encourages artistic expression from the beginning. Explore various painting techniques and discover your unique style as you progress through the course.
8. Affordable Tuition:
• Enjoy an affordable tuition fee without compromising on the quality of education. We believe in making art education accessible to a broad audience, irrespective of budget constraints.
9. Positive Student Testimonials:
• See the success stories and positive testimonials from our past students who have successfully honed their painting skills through our courses. These testimonials reflect the effectiveness of our teaching methods and the impact on their artistic journey.
10. Seamless Progression to Advanced Courses:
• Upon completion of the Beginners Painting Course, seamlessly transition into more advanced courses offered by London Art College. This allows for continuous growth and exploration of advanced painting techniques.
In summary, our Beginners Painting Course offers a supportive and enriching learning experience for individuals looking to begin or enhance their journey into the world of painting. With expert guidance, flexible learning options, and a commitment to fostering creativity, our course is designed to inspire and develop your painting skills. The course helps you decide which aspect of painting you enjoy most, so you can make an informed choice about how you want to develop your interest in the longer term. You work at your own speed in an informal and relaxed way. In fact, once you've completed the course and mastered the simple techniques of painting in each medium you'll have gained both the understanding and the confidence to really make the most of this very relaxing and creative skill.
The average duration for this course is 3-4 months, although we give up to 2 years so there is no time pressure.
The coursework is supported by feedback from the course tutor who will give help and advice on how to improve your artwork.
Students who are likely to take both the Beginner's Drawing course and the Beginners' Painting course should consider taking our Drawing & Painting Diploma course. This course covers the same areas and much more and offers very good value.
Students are able to upload their artwork to the 'The Art Room' on our website. Each student is given a unique username and password on enrolment for their own private area in The Art Room.
Students can upload their artwork for the tutor to collect and critique. The tutor will then upload feedback for the student to download. If you do not have facilities to upload your artwork, you can mail your artwork to the tutors centre and receive your artwork back with your critique.
It is essential you label all packages/artwork with your student number.

All our courses are written to be your comprehensive guide into each of their subject matters. We understand that students appreciate clarification about various aspects of their work from a course tutor, whom provide reassurance that techniques are put into practice effectively.
Each courses has its own dedicated Tutor. The tutor keeps the course up to date and relevant to today's students. They are available to the individual student for advice and encouragement. Each course has regular exercises and assignments that are constructed in such a way as to give the student the opportunity to practice the techniques learnt on the course and to test themselves as they go along. Students are encouraged to submit the assignment work to the college for the tutor to critique.
Coursework can be submitted online, as digital photographs, in your individual art room account and the tutor will upload their critique for you to download and retain forever.

On successful completion of this course you will have studied new skills and gained knowledge for your own enjoyment and development.


Media: Equipment used
Subject: Areas covered
Techniques: Skills developed

Pencil
Watercolours
Oils
Acrylics
Gouache

Using the Mediums
Perspective
Composition
Colour Mixing
Different Styles
Click the download button below to view a pdf sample course page which will open in a new tab. Alternatively right click and save the file. Please be patient for it to load.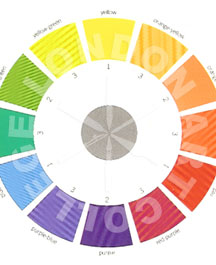 Just finished the 'Beginners Painting' Course and loved it. So I've signed up to do the certificate course in Oil Painting
I was very happy with the course and would always recommend it.
I consider the site very good the same the courses, I will join soon another one. Thank you