Course Prices
Instalments UK & International
£395.00 in 4 instalments at £98.75 each
International students will not be supplied with a paper copy
Drawing and Painting Online Art Course
Tutored by Alan Dedman BA, RAS, PGCE , Paul Weaver or Heather Jolliffe
The Drawing and Painting Course is a Diploma Course.
Through practical exercises and constructive tutor support, this inspiring written course is designed to build your artistic skills and let your creativity flourish. From the fundamentals of sketching and colour, to composition, painting and experimenting with style, you will study and explore an engaging variety of creative media and subject matters with personal feedback from your tutor.
Refine your technique and express your creative vision with the Drawing and Painting Diploma Course from the London Art College.
Suitable for complete beginners or experienced artists looking to broaden their horizons, the carefully structured syllabus allows you to progress and consolidate your learning at your own pace.

This curated approach will develop your skills, confidence and creative vision, to help you see and express the world around you in visual terms. We aim to support you to grow as an artist, whatever level you are at.
In our honest experience, following a tutor on a video 'paint along' might highlight certain skills and techniques, but essentially it teaches you to copy something; 'to replicate' a piece of work. As a college, we don't want you to copy, we want to help you create!

Our tutors are practising artists themselves, sharing their experience and expertise through structured assessments and feedback. Combined with the opportunity to discuss your art with other students in our friendly forums, the course offers the perfect apparatus to achieve your full artistic potential.
Upon successful completion of this Diploma Course you will be equipped with a portfolio of work and a foundation of core creative skills that will empower your art for years to come.
On average, the course is typically completed within one year, yet we offer a generous two-year timeframe, ensuring a relaxed, pressure-free learning experience.
This course is appropriate for participants of any skill level, from complete beginners to experienced artists who are seeking to broaden their horizons.
Students are able to upload their artwork to the 'The Art Room' on our website. Each student is given a unique username and password on enrolment for their own private section in The Art Room.
Students can upload their artwork for the tutor to collect and critique. The tutor will then upload feedback for the student to download. If you do not have facilities to upload your artwork, you can mail your artwork to the tutors centre and receive your artwork back with your critique.
It is essential you label all packages/artwork with your student number.

All our courses are written to be your comprehensive guide into each of their subject matters. We understand that students appreciate clarification about various aspects of their work from a course tutor, whom provide reassurance that techniques are put into practice effectively.
Each courses has its own dedicated Tutor. The tutor keeps the course up to date and relevant to today's students. They are available to the individual student for advice and encouragement. Each course has regular exercises and assignments that are constructed in such a way as to give the student the opportunity to practice the techniques learnt on the course and to test themselves as they go along. Students are encouraged to submit the assignment work to the college for the tutor to critique.
Coursework can be submitted online, as digital photographs, in your individual art room account and the tutor will upload their critique for you to download and retain forever. On many courses the assignment work may be suitable for inclusion in a student's Portfolio of Work that could be very useful later. The college will use the assignments submitted as the basis for your award of a diploma.
On successful completion of this course you will have studied new skills and gained knowledge for your own enjoyment and development.


Media: Equipment used
Subject: Areas covered
Techniques: Skills developed

Pencil
Pen and Ink
Watercolour
Oils
Acrylic
Gouache

Plants and Flowers
Animals
Landscape
Illustration for Children
Life
Portraiture

Using the Mediums
Perspective
Composition
Enlarging
Different Styles
Selling Your Work
Study Units Covered
Materials needed, perspective, pen and ink drawing, drawing plants and flowers, drawing animals, drawing out of doors, distinction between pen and pencil, illustrating for children, materials and colour, watercolour techniques and preparation, size and proportion of pictures, composition, landscapes, creativity in painting, oil painting, experiments with style, acrylics and gouache, life drawing, life and movement.
Flexibility
Our students have some flexibility within this programme to allow them to concentrate more of their time on sections of particular interest, but we do encourage people to try all the subjects and media included in the course to develop an all round understanding.

This course has been running for many years. It is regularly updated and has proved its worth to thousands of past students, many of whom attribute their subsequent success as an artist started with this course. If you want to become an artists, whether in the expectation of selling your work in due course or simply for the pleasure of painting and drawing in your own home, this course offers you a very cost effective introduction to the world of the creative artist. This course with its proven, progressive study units, could be just what you are looking for.
Click the download button below to view a pdf sample course page which will open in a new tab. Alternatively right click and save the file. Please be patient for it to load.
Below are a few images from the course itself.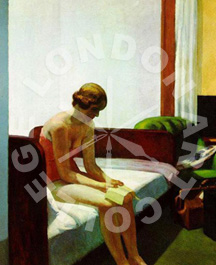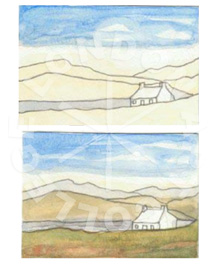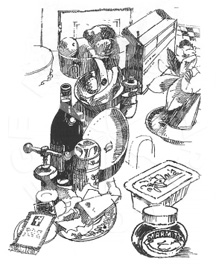 Thank you very much for your feedback and for being my tutor! I have really enjoyed the course, it has really helped me and given me a much wider understanding of art and the fundamentals.
I really enjoyed doing this course, I learnt so many techniques and my tutor was very good she gave me wonderful feedback on all my work, and advised me on how I can improve my work . My art work has improved immensely and helped me be a bit braver on using oil paints. Thank you so much .
It has been a great source of inspiration to develop my skills and be challenged by different techniques. I have found the FaceBook group a very useful forum for mutual self help as distance learning is quite lonely.
It was a privilege to study and have the critiques of the tutor. His comments have made me a much more skilled craftsman and creator. He taught me a way to see and replicate that has opened a whole new world for me. It was difficult to go out of my comfort zone but the reward had been rewarding. Thank you.
I honestly loved doing this course. I felt I learnt so much and my skills have improved massively, compared to when I first started. It has definitely made me feel more confident in my artistic ability even in areas I felt very nervous about such as working with humans and anatomy.
I was absolutely thrilled to receive my Diploma with distinction for the Drawing and Painting course I recently completed. My tutor, Paul Weaver, gave me so much constructive advice and support, his detailed critiques were always looked forward to and listened to more than once to ensure I didn't miss anything and in this way I learned such a lot. I did struggle with perspective at first, but got the hang of it with Paul's tutoring. I enjoyed working through the course, doing the practise work taught me a lot and while I found some sections challenging, I feel it was all well worth it, and Paul's positivity gave me confidence. I took the full two years to complete it, but I now have the tools that enable me to take a considered approach to producing paintings and drawings.
I decided to follow this online course since I am not able to follow normal classes due to the fact that I am often outside my home country The Netherlands. It worked out very well! I very much enjoyed the course. It is very complete and well structured. All important issues are dealt with and well explained in an analytical manner, which I very much like. It indicates not only HOW to do the work but also WHY. Besides, based on the skills, which one can learn, the course leaves the possibility open to develop ones own personal way of expression through drawing and painting. THANKS TO LAC and especially to my tutor PAUL WEAVER!
The course progression was clear and well planned. Generally the expectations for submissions were discussed by Paul at the end of his feedback. The feedback was always very clear and concise, with useful next steps to help development.
I just want to flag up how brilliant I found the feedback from Paul. This was certainly the highlight of the course for me...he was positive and encouraging but didn't shy away from constructive criticism when needed. And he's just so lovely and friendly!!
Loved the course, thought tutor kind and encouraging in comments. Look forward to booking another.
Many thanks to Paul for all his help and support with the course. I have really enjoyed it and feel that my skills have improved.
Receiving honest and constructive feedback on my work was my primary reason for joining the course as I'm pretty much housebound and so unable to get to classes in my local area. Alan's calm but firm critiques have proved invaluable to my progress.
My tutor was excellent, as is the intent and scope of the course.
I really enjoyed the course and found Paul's feedback very friendly, helpful and clear.
I really enjoyed the course and feel like I have learned a lot. I've always drawn but felt I wasn't really improving so the course has definitely helped. Paul is a great tutor and I have really appreciated his support and encouragement so thank you for all your help. I appreciate having someone who actually helps. I also want to thank everyone else at the college, particularly the lovely, helpful admin people.
The way how chapters are sequenced is really well thought of. They take you through different aspects of painting and drawing and step by step you feel your progress and better grasp of technique. I must say that what I valued most are suggestions and motivating feedback from my tutor, Paul. Many times I have felt unsatisfied with what I have produced – but his positive comments and tips allowed me to become more confident.
I wanted to contact you to thank you for your support during my course. With my limited experience I was unsure whether it was the right course for me. However your detailed feedback (how to improve and what worked well) and your encouragement, built my confidence and I have learnt so much.
This course has been perfect for me. With Alan Dedman's positive and constructive comments - including his advice as to where to find ideas - I have become absorbed and committed to finding a way of expressing myself through art and, of course, learning salient techniques.
I really enjoyed the course it made me try things that I would not normally have done. Paul was a wonderful tutor he was very encouraging and made you want to get on. So sad it's over but thinking of doing another one.
All in all a great course with a versatile material. The facebook group is great and you can get a real sence of community and support from other students with the weekend challenges adding to that sence of being together. Alan gives great, constructive feedback and the administration team was friendly. I really learned a lot!
I would like to say that I am very happy with my improve after finishing Drawing and Painting Course. My aim was learning and practice a little bit but I had a great time doing all activities. I was very happy feeling how enjoyable is a hobby when you have a amazing tutor to help and motivate you. Thank you Alan Dedman, my tutor, and all London Art College for the lovely attention and support.
I would like to say that I am very happy with my improve after finishing Drawing and Painting Course. My aim was learning and practice a little bit but I had a great time doing all activities. I was very happy feeling how enjoyable is a hobby when you have a amazing tutor to help and motivate you. Thank you Alan Dedman, my tutor, and all London Art College for the lovely attention and support.
Very nice course, excellent tutor and I loved the electronic submission