Course Prices
Instalments (UK / NI Only)
£375.00 in 4 instalments at £93.75 each
Watercolour Online Art Course
Tutored by Steven Hersey
The Watercolour Course is a Diploma Course.
The expected duration of this course is approximately 1 year although the college allows students up to two years to complete their studies. This course is suitable for all students.
Learning to paint in watercolour is the starting point for many aspiring artists after they have got to grips with basic drawing. All you need is a few tubes of paint, brushes and paper. However there is a real need to adopt a structured approach to what can be a difficult and frustrating medium if you get off on the wrong foot. When an artist has control of watercolour the results can be spectacular and it is one of the most rewarding and accessible mediums to work in.
This written course provides a broad approach to the medium, which we hope students will find informative and inspirational. Along with more traditional techniques you'll find suggestions and ideas that may be new to you, but that could help you realise your own inventive instincts and support you as you set out on this path.
There is opportunity to develop in a broad range of directions, from traditional landscape painting to more imaginative, illustrative or abstract work, but founded in the sound practice of observation, interpretation and the core skills for handling watercolour.
Many aspects - such as use of colour, tone, composition and the principal techniques - are looked at in depth with reference to well known 19th & 20th Century watercolour artists, such as John Singer Sargent, Edward Wesson, Philip Wilson Steer and many others. There are illustrations and diagrams throughout to clarify points being made, clear step-by-step demonstrations, and useful exercises to practise with.
There are seven assignments to be submitted to your tutor, distributed at intervals throughout the course.
Whether you are an absolute beginner or someone who has more experience, like all London Art College courses, the program is flexible. Your tutor will be able to assist you in your development whatever your starting point, and it is intended to be fun as well. In short, if you want to develop as a watercolour artist, this is the course for you.
If you want to develop as a watercolour artist, this is the course for you. Henri Matisse..."One note is simply a colour. Two notes make a chord and life".
Students are able to upload their artwork to the 'The Art Room' on our website. Each student is given a unique username and password on enrolment for their own private section in The Art Room.
Students can upload their artwork for the tutor to collect and critique. The tutor will then upload feedback for the student to download. If you do not have facilities to upload your artwork, you can mail your artwork to the tutors centre and receive your artwork back with your critique. It is essential you label all packages/artwork with your student number.

All our courses are written to be complete in themselves. However we realise that students may appreciate being able to get clarification about various things as they work through their programme as well wanting reassurance that they are putting techniques into practice effectively. The tutors provide the technical support to deal with relevant queries.
Most courses have their own dedicated Tutor. The tutor keeps the course up to date and relevant to today's students. They are available to the individual student for advice and encouragement. Each course has regular exercises and assignments that are constructed in such a way as to give the student the opportunity to practice the techniques learnt on the course and to test themselves as they go along. The student is encouraged to submit the assignment work to the college for the tutor to critique.
The student's work will be returned together with the tutor's personal critique. On many courses the assignment work may be suitable for inclusion in a student's Portfolio of Work that could be very useful later. The college will use the assignments submitted as the basis for any award of a letter, certificate or diploma.

Media: Equipment used
Subject: Areas covered
Techniques: Skills developed

Watercolour- tube paints
Watercolour Brushes
Watercolour paper
Palette

Landscape
Skies
Water
Still Life/ Indoor
Portraiture/ figure
Subject and Style
Imaginary/ Illustrative/ Narrative
Any and all!

Basic Methods

Tone and colour handling

Composition

Light and Transparency

Techniques in context

Observation and Interpretation

Planning and Forethought

Inspiration and discipline

Alternative methods

Finer points
Click the download button below to view a pdf sample course page which will open in a new tab. Alternatively right click and save the file. Please be patient for it to load.
Below are a few images from the course.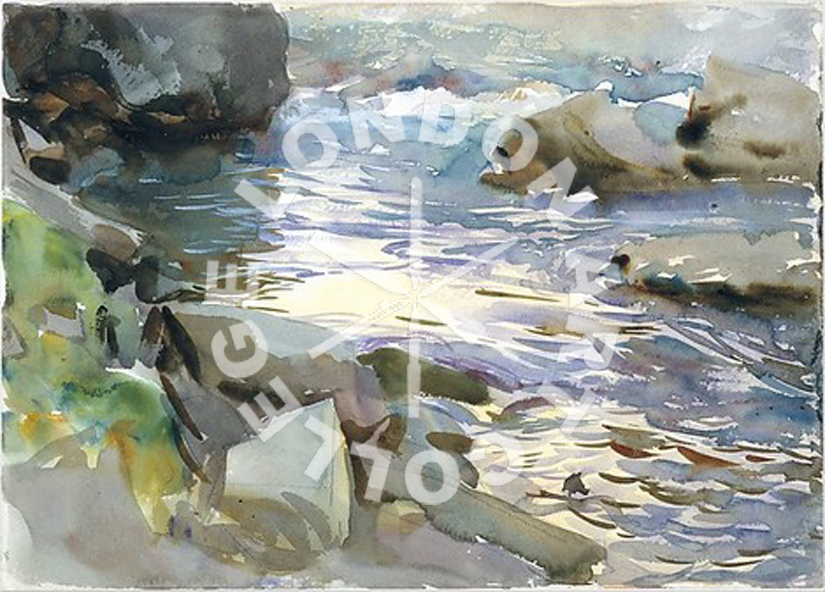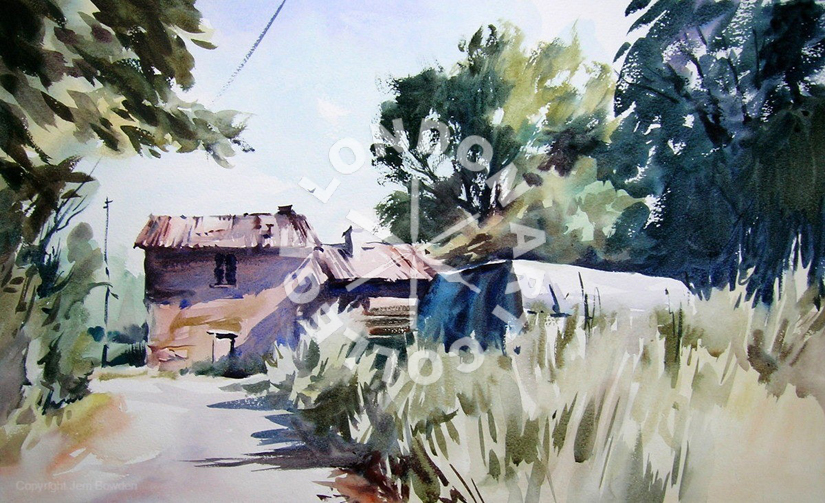 A brilliant watercolour course!
I found this course very rewarding. I have learned a lot from my tutor Ida. Her feedback and website suggestions were very helpful.
C Lan Lee
I have enjoyed the course immensely and have tried things that I probably wouldn't have done. Ida has been extremely helpful and constructive and I thank her very much.
P Martin
I benefited greatly from this course, and the tutor Ida was excellent. I am writing this before I find out my grade, as I don't wish to be swayed....... by possibly the result. After each assignment, I received a very full report and sometimes, I admit I felt disappointed , but ultimately I knew that Ida had assessed very objectively and when I took time to reflect on her comments and to "mull over " her comments, I felt I could take the next step and take on board her suggestions. As a veteran of non distance art classes , and being new to a distance art course, ( which left me technologically challenged on occassion). I think her feedback has been one of the best I have received in many years. Anyway, I am very grateful to Ida for her support and advice over the 18 months I participated on this course. I hope this feedback is passed on to her.