Course Prices
Instalments UK & International
£210.00 in 3 instalments at £70.00 each
International students will not be supplied with a paper copy
Beginners' Drawing Online Art Course
Tutored by Monika Cilmi BA, MA, PGCE and Steven Hersey
This introductory written art course teaches students how to draw, covering: perspective, shapes and shadows, pencil, pen and ink drawing, use of charcoal, coloured pencils, pastels and chalk, how to draw people and how to sketch. This is an excellent starting point for people who simply want to draw well and are looking for tutor feedback on their drawing journey.
1. Comprehensive Learning Experience:
• Our course offers a well-structured and comprehensive curriculum designed for beginners. It covers fundamental drawing techniques, guiding students through a step-by-step learning process.
2. Experienced and Supportive Tutors:
• Benefit from the expertise of our experienced tutors who are professional artists themselves. They are dedicated to providing personalized guidance and constructive feedback to enhance your skills.
3. Flexible Learning Schedule:
• Our online platform allows for flexible learning, enabling students to progress at their own pace. Whether you have a busy schedule or prefer learning at specific times, our course accommodates diverse lifestyles.
4. Accessible Anywhere in the World:
• Join a global community of learners as our courses are accessible to individuals worldwide. No matter where you are, you can engage in a dynamic and diverse learning environment.
5. Practical Assignments and Projects:
•Engage in hands-on learning with practical assignments and projects. Our course is designed to not only teach theory but also to allow students to apply their newfound knowledge in a creative and meaningful way.
6. Quality Course Material:
• Access high-quality course materials that include instructional videos, tutorials, and downloadable resources. These materials are carefully curated to facilitate effective learning and skill development.
• Our online platform allows for flexible learning, enabling students to progress at their own pace. Whether you have a busy schedule or prefer learning at specific times, our course accommodates diverse lifestyles.
7. Encouragement of Creativity:
• Our approach encourages creativity from the start. Explore your artistic instincts and develop your unique style as you progress through the course.
8. Positive Student Testimonials:
• View success stories and positive testimonials from our past students who have benefited from our courses. Their experiences reflect the effectiveness of our teaching methods and the impact on their artistic journey.
9. Affordable Tuition:
• Enjoy an affordable tuition fee without compromising on the quality of education. We believe in making art education accessible to a wide range of individuals who are passionate about learning to draw.
10. Opportunity for Further Study:
• Upon completion of the Beginners Drawing Course, students can seamlessly transition into more advanced courses offered by London Art College, allowing for continuous growth and skill development.
In conclusion, our Beginners Drawing Course provides a well-rounded and supportive learning experience for individuals eager to embark on their artistic journey. Whether you're a complete novice or someone looking to enhance your drawing skills, our course is tailored to meet your needs with flexibility, expert guidance, and a commitment to fostering creativity.

The course generally take about 3 to 4 months to complete, but we give up to 2 years, so there is no time pressure. There are rolling start dates, so you enrol when it suits you on this very flexible course with tutor feedback on coursework.
The Beginners' Drawing course is suitable for all students from complete beginners to artists looking to reinforce their basic techniques.

Many of our students will want to learn to paint as well as draw, so you could consider the Beginner's Painting Course. Additionally we offer a Drawing & Painting Diploma Course, if you wish to learn both drawing and painting we recommend this over doing both the Beginners' Drawing course and the Beginners' Painting course. The Drawing and Painting Diploma covers the same areas, as well as much more, and offers very good value.

Students are able to upload their artwork to the 'The Art Room' on our website. Each student is given a unique username and password on enrolment for their own private area in The Art Room.
Students can upload their artwork for the tutor to collect and critique. The tutor will then upload feedback for the student to download. If you do not have facilities to upload your artwork, you can mail your artwork to the tutors centre and receive your artwork back with your critique.
It is essential you label all packages/artwork with your student number.

All our courses are written to be your comprehensive guide into each of their subject matters. We understand that students appreciate clarification about various aspects of their work from a course tutor, whom provide reassurance that techniques are put into practice effectively.
Each courses has its own dedicated Tutor. The tutor keeps the course up to date and relevant to today's students. They are available to the individual student for advice and encouragement. Each course has regular exercises and assignments that are constructed in such a way as to give the student the opportunity to practice the techniques learnt on the course and to test themselves as they go along. Students are encouraged to submit the assignment work to the college for the tutor to critique.
Coursework can be submitted online, as digital photographs, in your individual art room account and the tutor will upload their critique for you to download and retain forever.
On successful completion of this course you will have studied new skills and gained knowledge for your own enjoyment and development.

Media: Equipment used
Subject: Areas covered
Techniques: Skills developed

Charcoal
Pen & Ink
Coloured Pencils
Pastel
Chalk

Landscape
Figure Drawing
Illustration

Using the Mediums
Perspective
Texture
Enlarging
Sketching

Click the download button below to view a pdf sample course page which will open in a new tab. Alternatively right click and save the file. Please be patient for it to load.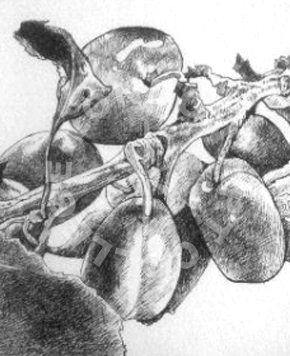 I took on this course to try and improve my confidence and to re-learn some basic skills. My tutor was very complimentary and positive which was a great boost to me.
Great course and excellent tutor. Wonderful course contents with lessons that really helped improve my drawing skills. Thank you!
My tutor was wonderful, I could learn a lot with her explanations.
This course has been absolutely brilliant and Monika's feedback has been invaluable. I've learnt so much and am slowly developing some confidence in painting. I almost don't want to finish this course but am keen to try another course after.
I am really enjoying the the time spent in the course, and I am sure I am going to learn a lot from you.
What wonderful encouraging words! Your positivity and constructive comments are so helpful and much appreciated. I am really enjoying having the purpose and structure of the course and feeling eager to start the next section.